10 Ways to Use Your Jeep Wrangler
Jeep Wranglers are beautiful vehicles with a lot of capabilities. Purchasing a Jeep Wrangler is like purchasing a piece of adventure; there's just so much you can do with it! And, the best part is, your purchase doesn't have to break the bank.
With plenty of used Jeeps for sale on the market, a Jeep Wrangler is a possibility no matter your budget.
If you're still not certain that a Jeep Wrangler is the right decision for you, keep reading to learn the top 10 ways to use your Jeep Wrangler.

10 Ways to Use Your Jeep Wrangler
Hiking Trips
As a 4×4 vehicle with excellent off-roading capabilities, you're no longer limited to the city. You can take your Jeep Wrangler deep into the bumpy terrain of the forest or go on an epic hiking trip.
Many of the most scenic and beautiful hiking trips require a 4×4 vehicle to gain access. With a Jeep Wrangler, your summer can be filled conquering as many off-road adventures as you desire.
Camping Trips
If we surveyed all the Jeep Wrangler owners in the US, the majority of them would report that they love camping. Owning a Jeep Wrangler makes camping trips easier and more fun. With a jeep's off-roading capabilities, you can access any remote campsite easily. And the storage space in the car makes packing all the essentials for the weekend easy.
Road trips
The key to a great road trip is the company you keep, the snacks you bring, and the reliability of your vehicle. You can trust a Jeep Wrangler to get you to your destination quickly and safely. Jeep Wranglers are spacious, making them comfortable for long drives. With a Jeep Wrangler, you can spend every weekend taking your car to explore areas of your state or nearby states.
Chase Sunsets/Sunrises
A Jeep Wrangler is the perfect vehicle for chasing sunsets or sunrises. Take the jeep up to a remote, high point with a great view. Set up some blankets, recline those seats, and get comfortable. You and friends, or your loved one, can watch the beautiful sun cover your state.
Go Off the Grid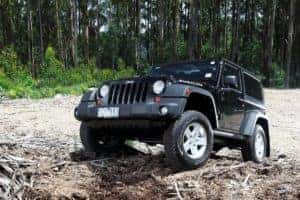 We all have to follow rules every day in our lives. Obey the traffic signs, stand in line patiently for your turn to order coffee, and answer that rude email from your boss politely.
However, Jeep Wrangler owners get to be rebellious in at least one way. Take your jeep off-roading, go off the grid.
The feeling of spinning and driving through fields at your leisure, without having to follow paths or rules, is an exhilarating feeling.
Join a Jeep Club
Owning a Jeep Wrangler is like being a part of an exclusive community. And, joining a Jeep Club is like getting an introduction to that community. Chances are you purchased your jeep to have fun, as did other owners. Jeep Clubs often meet weekly or monthly. These clubs are a great way to raise your skill level learning off-road driving basics from other members and will give you a chance to learn about new trails and places to ride nearby that you've never even heard of.
Go Topless or Doorless
Your Jeep Wrangler is the most amazing vehicle for hot summer days. Take off the top and even go doorless to enjoy a refreshing breeze while you're driving around. Have a beautiful outdoor lunch by pulling over in a park, reclining your seats, and enjoying the hot summer heat beam down on you.
Participate in Jeep Jamboree
Jeep Jamborees run throughout the year. Described as "off-road adventure weekends that bring together the outdoors, down-to-earth people, and their Jeep 4x4s," it's an amazing way to spend a weekend making new friends and challenging yourself and your vehicle. Check out the Jeep Jamboree website for details on the next event closest to you.

Take it to the Beach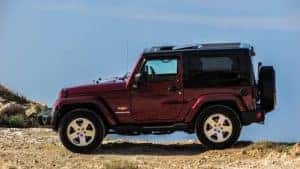 Part of owning a Jeep is being able to take regular activities and making them more fun. Take your Jeep Wrangler to the beach for a fun filled day on the beach.
You can take down the roof and cruise along the coast or you can off-road it and try driving it on or near the beach itself. Jeep Wranglers were meant to be enjoyed on bright sunny days.
Drive through the Mud
Probably one of the first activities you're going to want to do with your Jeep Wrangler is getting it dirty. The Jeep brand wants you to get your vehicle dirty. Jeep was branded with the ideas of adventure and utility in mind. Drive through the mud and learn some new off-road driving skills.
Owning a Jeep is like being a part of a community of adventurists. And, with so many used jeeps for sale, getting a membership to this community has never seemed so easy! Don't believe us that it's truly a community? Never forget to do the Jeep wave when you see another jeep pass you on the road, we almost guarantee they'll wave back.
Find Used Jeeps for Sale Today!
Dan Cummins Chevrolet & Buick sells cars and trucks, both new and used. We are the #1 Chevy Silverado dealer in the entire SW region. Come in today to check out our inventory of used jeeps for sale. We promise you won't be disappointed.

10 Ways to Use Your Jeep Wrangler | Dan Cummins Chevrolet & Buick – Paris, KY