2021 Chevrolet Suburban and Tahoe Revealed: What Can You Expect
Chevrolet (and its lineup of Chevy trucks and SUVs) never disappoints its fans.
Yet again, General Motors proved this in its December reveal of the new Chevy Tahoe and Suburban.
The 2021 Tahoe and Suburban represents the fifth and 12th generation full-size SUV models. They both claim significant increases in rear passenger legroom and cargo volume with other fun features such as the "black and black-chrome exterior accents."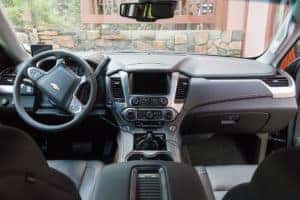 What You Can Expect from 2021 Chevy Suburban and Tahoe
GM's Arlington facility in Texas, where full-size SUVs are produced, is the place of production for the 2021 Chevrolet Suburban and Tahoe.
Under the Hood
Both the 2021 Chevy models keep the powertrain options simple. The addition of a 3.0 L Duramax turbo diesel engine, makes GM the only company to offer a diesel engine in the full-size SUV segment in the US.
Suburban
3 L engine producing 383 lb-ft of torque and 355 hp
2 L V8 engine churning out 460 lb-ft of torque and 420-hp
Duramax 3.0 L I6 straight-six diesel engine offering 460 lb-ft of torque and 277 hp

Tahoe
The output for 3.0 L Duramax turbo diesel is 460 lb-ft of torque and 277 hp – the same as in new Chevy trucks for sale, such as the Silverado 2019.
The standard engine 5.3 L V8 engine produces 383 lb-ft of torque and 355 hp.
The currently available powertrain option of 6.2 L V8 engine churns out 460 lb-ft of torque and 420 hp.
All the engine options accompany a 10-speed automatic transmission. The V8 engines come with GM's signature Dynamic Fuel Management system, replacing the active fuel management system.
Available Trims
As expected, the 2021 Suburban and Tahoe lineup follow the current structure, six trims in total. We have the basic LS and LT, sportier RST, and off-roading Z71, similar to the Chevy trucks 2020, and the top-end Premier and High Country trims.
---
"Newly introduced Independent Rear Suspension offers better handling and smoother rides."
---
Mechanical Improvements
The T1 body-on-frame architecture, first introduced in Chevy trucks in 2019, replaces the K2 platform. Apart from reducing the weight, the T1 architecture is stiffer and allows for fine-tuning the suspension.
The other significant change might be the IRS (independent rear suspension) that offers a better ride quality. This introduction also carries secondary benefits, such as a spacious interior.
Along with the standard conventional steel coil spring suspension, 2021 models offer two more options. While keeping the current Magnetic Ride Control, they come with an optional Air Ride Adaptive Suspension.
Experiencing the full-throttle and power of a robust engine is now possible with Chevrolet pickup trucks. Dan Cummins is the dealer you need to buy the best used Chevy trucks.
---
"2021 Chevy Tahoe and suburban feature bigger screens and spacious interior."
---
Interior
The new Tahoe and Suburban models make massive departures from the current models with bigger screens for the latest infotainment systems. While there is attention to detail in the interior design, a more spacious better third-row seating and lower cargo floor would have made for a better configuration.
Exterior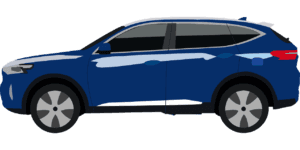 The featured revamped exteriors are a cross between 2019 Chevy Silverado and Blazer. The front and rear-end treatm
ents are specific to each trim level. Both models get unique front-end grilles, varying exhaust configurations, and quad exhaust tips.
GM has retained the roof-mounted communication fin, and the aluminum swing panels resemble those of the new GM trucks. Based on the trim level, a cumulative weight reduction of about 200-300 pounds is achieved over the current models.
---
"2021 Suburban and Tahoe models come in six trim levels."
---
Contact Dan Cummins Chevrolet & Buick for Your Favorite Chevy Trucks!
Searching for reliable Chevy trucks dealers in Lexington, KY, brings you to Dan Cummins Chevrolet & Buick. Choose your favorite pickup from our wide range of Chevy SUVs and trucks.
Contact online or call us at 859-987-4345 today!

2021 Chevrolet Suburban and Tahoe Revealed: What You Can Expect | Dan Cummins Chevrolet & Buick – Paris, KY