3 Places to Have Fun in Downtown Lexington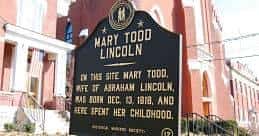 There's always something going on in downtown Lexington. From historic buildings and landmarks to walking tours, and from world-class shopping to night life, our charming Southern city offers a little something for everyone. Here are just a few of our top recommendations.
Bluegrass Mystery Theatre
For an unforgettable experience, check out Bluegrass Mystery Theatre with some of your family and friends. The talented dinner theater troupe performs at various venues in the area, and the shows are always changing. You can find a new production toward the end of most months at Columbia's Steakhouse in downtown Lexington, which costs $29.99 per person and includes a three-course meal.
Every Bluegrass Mystery Theatre production at Columbia's downtown also features an optional $5 raffle to benefit God's Pantry Food Bank. Upcoming shows include "Speakeasy Murders," set in 1929 Chicago (scheduled for April 30th), and "Redneck Rivalry" (May 28th), which promises to be a real hoot!
Explorium of Lexington
Whether you're exploring downtown with kids or you're just a kid at heart, the Explorium of Lexington in The Square is a must-see attraction! The 14,000-square-foot interactive museum features various hands-on activities, including giant soap bubbles and a simulated archaeological dig.
Discover the history of Kentucky's hydroelectricity production, the importance of healthy dental hygiene, what it's like to have a career as a farmer or doctor, or even have your picture taken walking on the moon! With so many great exhibits at every turn, your family will never run out of things to explore at the Explorium.
Admission is just $8 for kids ages 1 to 64 and $7 for military and seniors 65 and older.
The Mary Todd Lincoln House
The first site to honor a first lady, the Mary Todd Lincoln House in the heart of downtown is Lexington's historic crown jewel. Daily public tours for the 2017 season resume March 15th and are priced at $12 for adults and $5 for children ages 6 to 12. Guided tours of the site last about one hour, and free parking is available behind the house.
Explore the beautiful garden, the family parlor, Mary's bedroom, and other corners of the family household as it would have looked when Mary lived here. The stately home has 14 rooms on three floors and is furnished with period-appropriate pieces, including original family pieces of both the Todd and the Lincoln families.
When visiting the Mary Todd Lincoln House, don't forget to explore this vibrant part of downtown. The surrounding neighborhood features numerous shops, taverns, eateries, and entertainment venues to round out your excursion. Tour the Gratz Park Historic District half a mile away, or head to the Lexington Visitors Center for free printed walking tours.
The staff at both the museum and Visitors Center will also encourage you to walk through The Lexington Cemetery, which is where many of the Todd family members are buried.
No matter your interests, Lexington never disappoints! Whether you're a local or you're just passing through, these must-see attractions and activities will make your time spent here memorable.