If You're Newly Weds, These Top-Ranked Used Cars Are Perfect for Starting Out
The whimsical engagement is over, and the wedding and honeymoon have left you a bit financially strapped. Reality is starting to set in, you and your new spouse need a car, but don' have much extra cash to spend. Brand new cars are overpriced and out of the question. Before you head out to tour used car dealerships in Lexington, Kentucky, it is smart to have an idea of which car will work best for you. The idea is to score a great deal on a vehicle that will meet your needs.
Evaluate Your Must-Have Car Features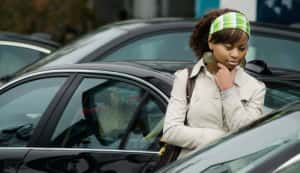 Have a conversation with your partner about how you plan to use your new car and evaluate which of these features are most important to you:
total car price
Apple CarPlay
Android Auto
vehicle history
model year
length and cost of car warranty
overall monthly payment
Once you have narrowed down your must-haves in order of importance, it is time to head out to test drive used cars for sale in KY. Here are a few great options to keep in mind.
Chevrolet Impala
Why We Love It: There is a reason why Chevrolet Impalas are used as police fleet vehicles–they're reliable. They are a roomy, full-sized sedan that can comfortably seat five people. This car is a great pick for couples thinking of starting a family soon or who already have children.
The V6 engine features the Flex Fuel option, which improves fuel efficiency. With solid safety ratings and adequate standard equipment, this car is a great option.
---
"Chevrolet Impala is one of the most reliable vehicles money can buy."
---
Toyota Prius
Why We Love It: At 52 miles per gallon, the Prius remains a long time popular hybrid vehicle on the market today. The Prius prides itself on being a trendy car and comes in multiple trim levels sporting several technological features. Kelley Blue Book even awarded the Prius the 5-Year Cost to Own award, making it a cost-effective choice for newlyweds. You will be the envy of all your newlywed friends when you pull up in your Prius.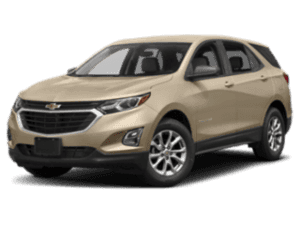 Chevrolet Equinox
Why We Love It: If a compact SUV best meets your needs, the Chevrolet Equinox will be easy to find at used car lots Lexington. With plenty of room for both passengers and cargo, the fold down seating is a breeze to use. The base model includes a few features that other brands consider to be upgraded. As far as gas mileage, the Equinox ranks well for an SUV.
Jeep Grand Cherokee
Why We Love It: Being a part of the Jeep community allows for adventure and new experiences. The Jeep Grand Cherokee has begun to replace the family sedan of the past with a way cooler and more practical affordable option. The Jeep Grand Cherokee is one of the most common used cars Lexington, KY, so negotiating a great deal will be a breeze. As one of the most award-winning SUVs of all time, the Grand Cherokee is well designed to handle all types of road conditions.
---
"For new adventures, buy Jeep Grand Cherokee."
---
During your car buying experience, car costs are likely your most important factors. Always ask for dealer offers to help with the overall cost of the purchase. Car dealers are motivated to sell used cars Kentucky and will work with you on a price to the best of their ability.
Dan Cummins is One of the Best Used Car Dealerships in Lexington, Kentucky for All Your Needs
If you are looking for new and used cars for sale, you can visit the Dan Cummins Chevrolet and Buick any day. We deal with sales of new and used vehicles ranging from cars, SUVs, pick-ups, and trucks! Also, we offer all the leading vehicle brands, especially the non-luxury brands such as Toyota, Jeep, Chevrolet, and Ford among many others. Call us at 877-661-2805 to check out our inventory.

If You're Newly Weds, These Top-Ranked Used Cars Are Perfect for Starting Out/  Dan Cummins Chevrolet & Buick – Paris, KY