New OnStar Feature: Theft Alarm Notification
We've seen General Motors make some subtle changes to their OnStar system over the past couple of years, and we learned earlier this week that they will be adding their most significant feature yet: the 'Theft Alarm Notification.'
As long as you're driving a 2014 (or later) model Chevy car, you can access this essential tool. So the next time you have to quickly park your Chevrolet at a Lexington, Kentucky gas station, you won't need to worry about locking the door. Your car's OnStar System has got you covered…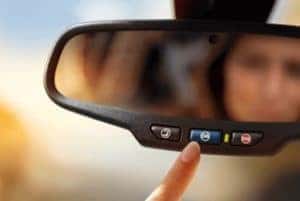 The Theft Alarm Notification system will notify a car owner via text, email or phone call if their car has been stolen. Some current Chevy vehicles, including the full-size Tahoe and Suburban LT and LTZ SUVs, are quipped with the Theft Protection Package, and the new notification system will integrate itself with the existing technology. This means an armed car's alarm will sound if the vehicle is lifted off the ground, a window is broken, or motion is detected within the vehicle.
The system won't notify the cops, but a complementary service will. The existing Stolen Vehicle Assistance service has the capability to help track the vehicle (via the car's GPS) and subsequently alert the authorities to the car's location. The system can disable or slow down a stolen vehicle, allowing the police to catch up.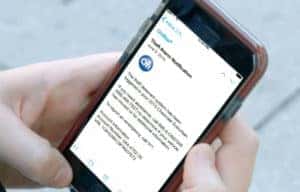 "Prompt response and quick awareness of theft situations give customers a greater chance to recover stolen property," Sandor Piszar, Chevrolet's director of truck marketing, said in a press release. "By leveraging the connection that OnStar provides, Chevrolet owners can remain in contact with their vehicle, even when it is out of sight."
This news follows GM's announcement that they're also going to be using OnStar technology to provide car owners with prognostic vehicle data (allowing you to compare your stats to other drivers), driving habits (which can later be used to get a good-driver discount from your car insurance), and car-specific, money-saving coupons.
As mentioned above, all eligible OnStar subscribers can access the service, but they'll need a subscription to OnStar's Security of Guidance package. It will be available in the US and Canada later this summer.
This bit of added protection could go a long way. While auto thefts have steadily been on the decline in the past decade, there are still close to 700,000 vehicles being stolen every year.
If you want to protect yourself for this unfortunate event, it may be in your best interest to equip your Chevy with OnStar. If you don't yet have a Chevy, what are you waiting for? Head down to Dan Cummins Chevrolet in Kentucky and drive away in your new car today!