What is CarBravo and why is GM getting into used cars?
General Motors has just announced the launch of a used car brand named CarBravo. 
This OEM backed customer-first brand is a new way to source your next used car, truck, or SUV on CarBravo.com  CarBravo puts your customer experience at the center and gives the you the advantage of a nationwide network of dealer locations, a host of buyer benefits, and an incredible online storefront with amazing shopping and research tools.  The nations largest used car inventory will be available along with with the best online car shopping experience to date.      
Why is GM getting involved with a used car brand?
GM is making a solid move with CarBravo in order to assist its national dealer network in gaining a larger share of the growing used vehicle market.  In a statement to Automotive news, Steve Carlisle, president of GM North America stated "CarBravo will give customers more choice and access to shop significantly expanded inventories of both the dealer and a national central stock of GM used vehicles. Importantly, the program features will also be offered on non-GM used vehicles. CarBravo is designed to provide customers the convenience to shop how they want, where they want — online, at the dealership or both."   
In 2020, the used vehicle sales volume in the United States was approximately 39.1 million cars according to Cox Automotive.   GM franchised dealers accounted for around 6.5% of the 39 million with sales of 2.5 million used cars.  By comparison, Carvana retailed just over 244,000 vehicles in 2020 while CarMax sold 832,000 in their 2020 fiscal year.  In recent years, there has been a lot of disruption in the automotive retail industry especially in used cars.  Start-ups such as Carvana and Vroom self-proclaim to be the better way to buy and have caused a stir with their negative advertising about car dealerships.  This is ironic in that they are nothing more than car dealerships that lack the ability to provide service to their customers.  With a network of approximately 4,000 dealers nationwide with service centers full of certified technicians and support staff, GM has recognized the opportunity to leverage its advantage over these online retailers. 
Consumers like you want transparency and a simple way to purchase your new or used car.  You also want to do it within a reasonable amount of time by accomplishing much of your research online in the comfort of your home.  Ideally, the time spent in the dealership is for the fun stuff, like the test drive and the vehicle personalization of all the tech features that cars are equipped with today.  Most research, pricing, loan approval, and trade evaluation can be done online on the best dealer websites like the one for Dan Cummins Auto Group.  CarBravo will deploy a suite of the latest tools that will enhance your online car shopping experience.  So if you are a person who would prefer to accomplish 100% of the buying process online you can.  However if you are like most, you'd prefer a hybrid approach by accomplishing most of the process online and then finishing up the process in store where you can fully experience the used vehicle before the final decision is made.  A recent article in Forbes magazine talks about the hybrid shopping approach that most consumers want today  It's an excellent read and the Dan Cummins and CarBravo shopping experience is aligned with what customers want.     
What types of used vehicles are listed for sale on CarBravo?
Not only can you find your perfect Chevrolet, GMC, and Buick on the website, but you can find cars from nearly all makes and models!  Hondas, Toyotas, Jeeps, Hyundai, Kia, Ford, Ram trucks, and many other used brands will be on the site. These used vehicles listed for sale nationwide on CarBravo are from a variety of sources. GM factory cars, grounded rentals, and GM Financial off-lease vehicles.  Subscribing GM dealers, like Dan Cummins Chevrolet Buick of Paris and Dan Cummins of Georgetown, KY will list select used cars, trucks, and SUVs alongside these GM vehicles. Dan Cummins will list many of their used vehicles that are new car trade ins, off-lease purchases, and privately sourced used vehicles.   Used vehicle inventory on the CarBravo website may reach over 100,000 vehicles and give the consumer the power to find their dream car in a simple transparent manner. Our team at Dan Cummins will guide you on your shopping journey and ensure that YOU win on CarBravo.    
CarBravo vehicles are listed in two categories, CarBravo Certified and BravoBudget and both come with unique benefits. CarBravo certified vehicles include a 6 month or 6000 mile limited bumper to bumper warranty and are vehicles no older than 10 model years old with less than 100,000 miles. On GM brand CarBravo vehicles that are still under the factory warranty, this coverage gets added on.  The limited warranty begins on day the factory coverage expires.  BravoBudget vehicles are between 15 and 11 model years old and include a 30 day limited powertrain warranty. BravoBudget vehicles have under 150,000 miles. Both vehicle types come with a 10 day or 500 mile exchange promise to give you the extra reassurance that you made the best choice for your family.
OnStar trials will also be included with the CarBravo GM vehicles.  3 years of the basic OnStar plan will be provided along with access to the mobile Remote Link feature.  A one month trial of the OnStar Premium service is also included.  In addition to OnStar, Sirius XM Satellite radio trials will be included
What makes a CarBravo deal better?  A Lifetime Powertrain Guarantee at no additional charge!  By working through Dan Cummins, you maximize your purchase with top level benefits not seen at any other retailer. Dan Cummins will add its Lifetime Powertrain Guarantee at no extra charge on all qualifying vehicles!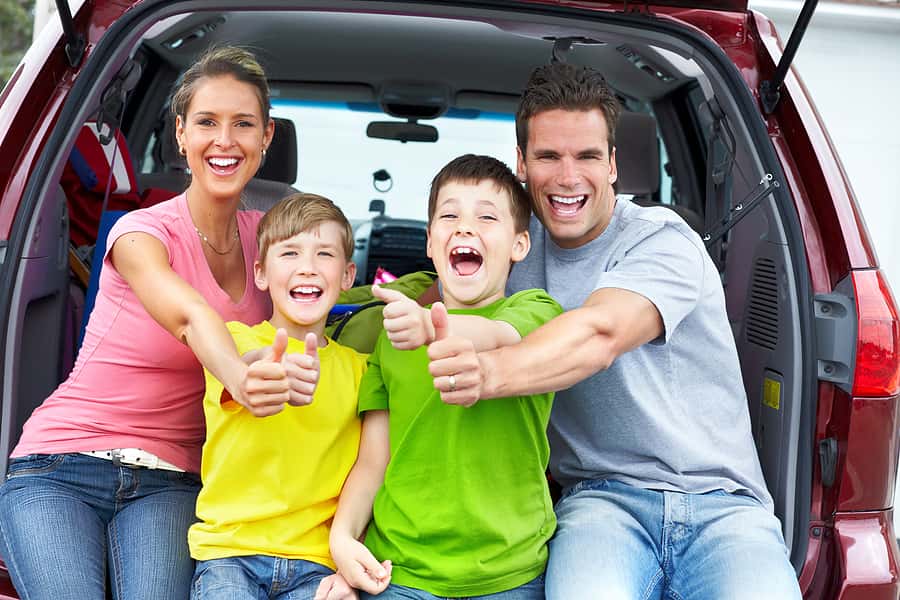 Dan Cummins is your best path to winning with CarBravo!
Dan Cummins Chevrolet Buick is your regional headquarters with access to thousands of used cars that can be delivered right to your door and we provide the added value of our no charge Lifetime Powertrain Guarantee.  So with Dan Cummins, your CarBravo experience can include a Lifetime Powertrain Guarantee that covers all internally lubricated components of your car or truck's engine, transmission, drive axle and transfer case.  Unfortunately some of you know that replacing a transmission can cost from $4,000 – $8,000 from past experience and a Carvana or Vroom is not going to come to your rescue if you are in this situation.  Our team at Dan Cummins has helped countless customers in this situation because they made the right choice in buying one of our cars with the Lifetime Powertrain Guarantee.  That's the reason why so many customers drive from Cincinnati, Louisville, Lexington and southern Indiana for their Dan Cummins Deal.  Let Dan Cummins provide you with this amazing value on your next car.  Our experts are here to be your guide though out your shopping journey. 
Dan Cummins can arrange delivery directly to your door, purchase your trade-in for maximum value and pick it up from your home, and help answer any question that you might have.  You can browse through our awesome selection of used vehicles by clicking here:  AMAZING DAN CUMMINS INVENTORY   
Dan Cummins Auto Group is one of the top used car sellers in the nation among all franchised car dealers in addition to being a 5 time Chevy Dealer of the Year award winner.  You will always find used cars for sale that meet your target budget and price range on our auto group's website www.dancummins.com We have locations in Paris, Kentucky and Georgetown, Kentucky with new car franchises of Chevrolet, Buick, Chrysler, Dodge, Jeep, and RAM.