CASA Child Abuse Prevention
We're on a mission to raise $25,000 in support on Child Abuse Prevention Month.
April is National Child Abuse Prevention Month.  Dan Cummins is once again partnering with CASA of Fayette and Bourbon County to raise awareness and do our part to protect the youth in our community.
Children are our only hope for the future.  We are their only hope for their present and their future. CASA is helping to shape the future in a positive way for children. Many times a child needs someone to speak up for their best interests and provide stability in their lives. This is especially true in cases of child abuse and neglect. CASA is able to step in and provide these children with the support they need.
Court Appointed Special Advocates or "CASA" is on a mission to provide a safe and permanent home to children who are victims of abuse and neglect. In 2018 CASA advocates were able to be the voice for 626 abused and neglected children in Fayette county family court system.
There are over 1,500 children in Fayette and Bourbon county who are currently living in foster care. 185 CASA advocates have and will continue to be a stable presence in these children's lives until they are provided with a permanent home.
Dan Cummins is proud to support such an amazing organization not only during Child Abuse Prevention Month, but year round. For 2019 Dan Cummins has pledged to give $25 from each sale to CASA so that they can grow in number and impact the lives of more children.
Check out some ways CASA is making an impact!
Meet Matilda, the CASA Canine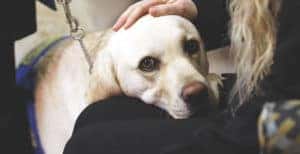 Matilda helps many children overcome traumatic life experiences by simply providing unconditional acceptance. Matilda knows up to 40 commands, and is the only certified Courthouse Facility Dog in the state of Kentucky. She attends court, home visits, school visits, and treatment facilities throughout the state.
CASA Superhero 5K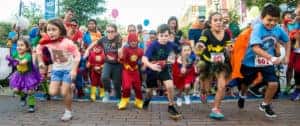 Every kid needs a hero, but abused children need superheroes. Each September, superheroes of all ages gather together for a 5K run and lots of special fun activities. All proceeds directly support providing CASA advocates to abused and neglected children.
Even if you're not in the market for a new or used vehicle, you can still contribute! Click here for other ways to donate.