6 Questions to Ask Before Choosing a Kentucky Used Car
Buying a Kentucky used car? Many consumers fear buying a car, especially a used car. But you don't have to be afraid. Make a smart buying decision by asking and researching the right questions.
Here are the top 6 most important questions to ask before buying a used car from Kentucky.

Top 6 Questions to Ask Before Buying a Kentucky Used Car
Question 1: What is the mechanical state of the car?
The first thing you want to determine is if your used car in Kentucky is in good mechanical condition. Failing to do this step can cost you later on – and mechanical repairs can add up quickly, leaving you with a big bill you didn't expect – just because you didn't ask this one simple question.
Has the dealership serviced and reconditioned the vehicle for before listing it for sale?  If so what did they do to the vehicle?  Knowing this data should really influence your purchase decision.  For example if the used truck just had new brake pads and rotors installed by the dealership, then that is an expense that you won't face in the short term with your truck.  Dealers should be happy to share this information with you and if not, you should take it as a warning sign.
Find a professional mechanic you trust to look at the car and do an inspection  They can give you a trustworthy, thorough report of the car's condition. At Dan Cummins we encourage you to take it to technician of your choosing and get an inspection before buying.  Even though we have serviced and inspected the used car or truck prior to listing it online, we understand that second opinions are important.
In addition, many dealerships will give you a report of the car's history.  There are different verisons of car history reports and Dan Cummins prefers to use CarFax.  This report is very robust and informative.  Make sure that the dealer is showing you the Full History report, not just a summary page.   Others often employ mechanics internally and do used car inspections on site for you. If you ask your dealership for information and they say it is not available, consider choosing a different Kentucky used car.
Finally, if you can, contact the previous owner and ask about any issues they experienced with the car.
---
Question 2: Is there a warranty on the car?
Even if the car is in great condition, you should ask about the warranty. No car is perfect or lasts forever, and it is important to be prepared for any issues that may arise in the future.  You'll often hear the term "balance of factory warranty".  This just means that you get the remainder of the manufactures warranty on the car.  The start date of the warranty on the car occurred when the first owner purchased it.  They are normally based on both time and mileage and the warranty expires at whichever limit is reached first.  An example of a factory warranty would the the 3 year or 36000 mile warranty coverage.  If you drive 36000 miles in the first year of owning the car, this portion of your warranty coverage is used up.
Check with your dealership and see what warranty is offered on your Kentucky used car.  Here's what's great about buying cars at Dan Cummins Chevrolet Buick in Paris.  All qualified used cars come with a Lifetime Powertrain Guarantee at no extra charge.  This is an amazing deal because the engine, transmission, drive axle, and transfer case are covered for an unlimited time and mileage.  These are big ticket repairs and having them covered by Dan Cummins will ensure that Santa still gets to land on your roof on Christmas morning.
Dan Cummins also provides a 3 month or 4000 mile warranty on used cars to provide peace of mind after the sale.  This is great because if things go wrong after you just bought you used truck or used SUV, it can be a punch in the gut.  Fortunately, having coverage provided on your car by a reputable dealer can make a big difference.
Alternatively, you could check the FTC Buyer's Guide, where you will be able to find out more details of the car's warranty.
---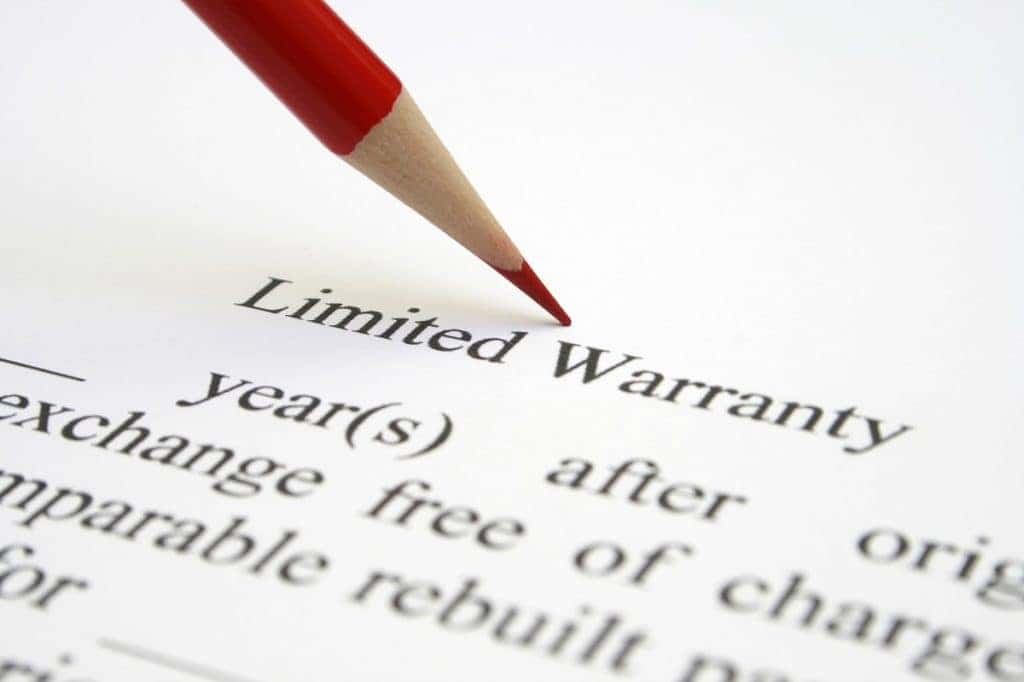 Question 3: Is it a full warranty or a limited warranty?
After finding out the car's warranty, you will need to know if you will be given a full or limited warranty.
You may have heard the term "as is" before. If a Kentucky used car is offered "as is," you'll need to pay for any required repairs yourself after you buy the car. The seller is not responsible for the car once the sale has been made.  "AS-IS" cars and trucks are normally high mileage vehicles that still represent a big value due to the much lower price.  These are the situations where you would want to have the car checked over and due some additional research before pulling the trigger.
In most cases warranties are in the "Limited" category because there are some items that rarely are covered.  Examples of these can be small trim pieces that get damaged just by normal usage over time.
Protect yourself when buying a used car in Kentucky.

---
Question 4: Will I be issued a service contract?
What does a service contract mean? Or what is it all about?
When you buy a vehicle, you might be issued a service contract. Although commonly called "extended warranties," service agreements are not service warranties. Warranties are provided by the manufacturer of the product and service agreements are offered by third parties to help ensure you are covered for repairs. Service agreements come separately from the car, at an added cost, just like any other insurance coverage you might have.  For smaller appliances, household items, and computers, we generally don't recommend you purchase an extended service agreement.  The replacement cost of the item is just so low, you can afford to skip the extra coverage.  However, new and used vehicles come at a much heftier price and mechanical repairs are not cheap once you factor in labor and parts.  A good service plan is one way to make sure you have coverage for these repairs when they arise.
To choose whether you require a service contract, you need to think about a few factors:
whether the service warranty currently covers the repair work that you would need;
whether the car is likely to require repair services and their respected prices;
do you have the money to spend on random repairs and still swing your normal monthly payments etc;
the length of time the service agreement is in effect; and
the online reputation of the supplier providing the service contract.
---
Question 5: Are there any recalls on this vehicle?
Buying a used car means doing your research. Check if there are any un-repaired recalls on your used car by asking the dealer if the vehicle you're considering has a recall.
You also can check yourself by entering the VIN at safercar.gov, or by calling the National Highway Traffic Safety Administration's (NHTSA) Vehicle Safety Hotline at 1-888-327-4236.
Dan Cummins provides CARFAX HISTORY REPORT on every used vehicle for sale on their website and recalls show up on the reports.
If there is a recall, ask the dealer to fix it. If they claim it was taken care of, ask for proof showing it was fixed. Keep in mind that federal law doesn't require dealers to fix recalls on used cars. Often, you will need to get the repair done yourself; however, you may not have to pay for it. Check with your specific dealer to be sure.
But don't wait too long. According to NHTSA, any safety recall is a real risk to your safety. If not repaired promptly, it could lead to an accident.
---
Question 6: May I test drive the car?
Of course you want to test drive the car – this may seem obvious. It's a good way to see if a car is right for you.
But test driving is also a great way to check if there are any problems with the car. Listen for odd noises or anything that feels off. After the drive, ask the dealer about anything that concerned you.  You may identify problems that arose since the dealership serviced the car.
Find the Kentucky Used Car of Your Dreams at Dan Cummins Chevrolet & Buick
If you have been searching for a perfect guide for your car purchase, then your search is over. Contact us now at 877-661-2805 to find your dream used car in Kentucky.

6 Questions to Ask Before Choosing a Kentucky Used Car | Dan Cummins Chevrolet & Buick – Louisville, KY