Credit Troubles? Obtaining a Kentucky Auto Loan is Easier Than You Think.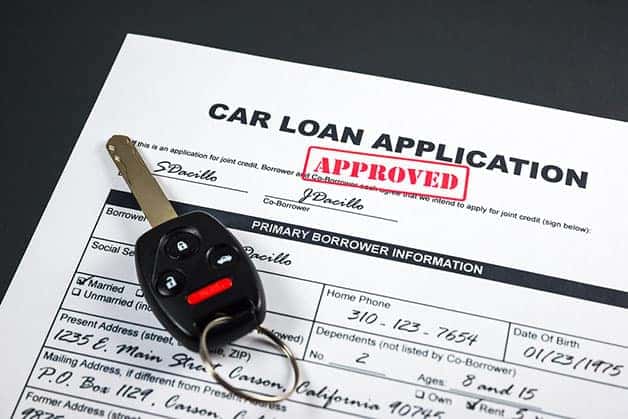 Have you ever come across

credit troubles

? Are you perhaps brand new to credit? Looking for your first auto loan can be challenging. The great news is that with a little patience and the right guidance, obtaining a fair loan on a pre-owned or brand new vehicle can be easier than you think.
At Dan Cummins Auto Group, we have a team of
subprime specialists
with over three decades of experience and established bank relationships. We do not care if you have had bankruptcies, charged off credit accounts, repossessions, or any other credit challenges; we do not care if you are just trying to establish credit. With the proper guidance, we are committed to making each and every customer feel special, important and like they are the only one.
It is important to determine what you can
budget
ahead of time for an affordable payment. Budgeting for fuel and insurance costs is also crucial. SUV's or trucks, although more desirable to some, can be costly, especially if you are a customer that drives quite a bit. In most cases, your average sedan will provide more than double the standard gas mileage of your average SUV or truck. Budgeting ahead of time for all three factors will go a long way to giving you a more enjoyable experience once physically in the dealership.
Raising your credit score
should be of the utmost important when budgeting for your next vehicle. In some cases, you may not end up with the perfect vehicle, but do not let the sacrifices of a few premium options like leather, sunroofs, premium audio systems keep you from helping you achieve the biggest benefit of going into a subprime auto loan! With guidance from our professional sales staff to our expert specialists, we can show you how your next auto loan will set up your credit for the future. A small sacrifice of a premium option should not hinder you from understanding the tremendous benefit in the grand scheme of things.
Do you have a dream of owning your own home? Want to know how you can get finance rates in the low, single digits? Want to walk into any store with the confidence that you have the credit to finance anything from electronics to furniture? With timely payments on your new auto loan and the proper budgeting, as long as you remain committed to that path, within a few short years, you can get there. That is not a myth, it is absolutely real and consumers are re-establishing positive credit daily with subprime auto loans. Outside of purchasing a home, an auto loan will have the next biggest impact on your credit score. Timely payments on your new auto loan will help you obtain the credit score to do all the aforementioned things and it will happen much quicker than you think. Want to find out for yourself, then
schedule a visit
with one of our specialists today! Contact our Finance Department to get started.