What is the Best Diesel Pickup Truck?
Excellent fuel economy and extra torque allow Dodge trucks in Lexington to do their job well.
Besides high towing capacities, these trucks come with extensive horsepower capabilities. They are rugged and robust with most current models offering a comfortable and smoother ride than ever before.
Let's have a look at the trucks that made it to our "Best Diesel Pickup Vehicles" list this year.

RAM 2500/3500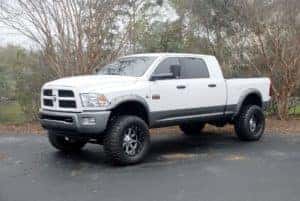 Experience the power of  6.7-litre inline-six turbo-diesel engine with the 2019 RAM 2500. Both RAM 2500 and 3500 are brawnier versions that use an inline-six, rather than using the standard V8 engine.
RAM 2500 offers 385 horsepower and 930 lb.ft. of torque. Additionally, current models include a 383-horsepower 5.7L Hemi V8 engine delivering a 410-horsepower 6.4 liter.
With a terrific towing capacity of 19,780 pounds and top payload capacity of 3,260 pounds, RAM 2500 competes with other heavy-duty pickups.
Some of the Power Wagon features, like hill descent control and tow hooks, are available in the diesel version of the RAM 2500. If you are impressed by the features of this powerful pickup truck, contact us Dan Cummins and look at the old and new Dodge trucks in Lexington we have on offer.
---
"Lease or buy your favorite diesel pickup truck with zero down and no hidden fees."
---
Ford F-150
The Ford F-series pickup trucks have been in some of the top-selling vehicles in the U.S. for a long time. Now with the 2019 Ford F-150, the automaker has upped its ante.
The 2019 models combine the best-in-class payload and towing capabilities with its military-grade aluminum-alloy cab and bed also used in industrial applications.
Fuel economy varies from 17-22 mpg in the city and 22-30 mpg on the highway. Towing capacity and payload ratings also vary accordingly. The maximum towing offered is 13,200 pounds, whereas the top payload is at 3,270 pounds.
Chevrolet Silverado 2500HD
The 2018 Silverado 2500HD did not get much of a makeover in 2019, but you may see many new features in the 2020 model.

The 2019 Silverado has a top towing capacity ranging from 14,800 pounds to 18,100 pounds, for 6.0L V8 and 6.6L V8 engines. The vehicle tenders 360-445 horsepower and a top payload capacity of 3,534 pounds.
Despite being tough and rugged, the Chevy Silverado provides a roomy cabin and a plush interior. Also, it has no-nonsense, smart technology that makes your drive comfortable and smooth.
---
"You get sleek interiors and well-designed exteriors even in powerful pickup trucks."
---
RAM 3500/4500/5500
2019 RAM chassis cab models got an upgrade with a lineup boasting of segment-leading towing capacities.
They are available in a 6.4-liter HEMI V8 or 6.7L inline-six turbo-diesel. While the former 410 horsepower and 429 lb.ft. of torque, the latter gives 360 strength and 800 lb.ft. of torque. There is an eight-speed automatic transmission on the 3500, while the 4500 and 5500 have a 6-speed transmission. The trucks boast a maximum towing capacity of 35,220 pounds and a payload of 12,510 pounds.
All the RAM chassis cab trucks – 3500, 4500, and 5500, have an exterior design similar to those of 2019 RAM HD trucks. Moreover, the RAM 5500 pickup truck displays smoother rides, confident braking, and lesser stopping distances. It also features forward collision warning, trailer reverse guidance, and an aluminum hood, which reduces the weight by 120 pounds, among others.

GMC Sierra 1500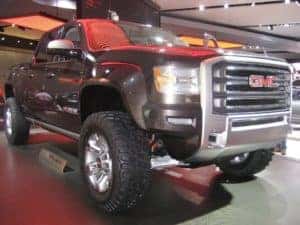 Giving a great competition to Dodge trucks in Lexington, the GMC Sierra 1500 has been on the best pickup trucks list even in the last year.
The 6.2-liter V8 engine comes forward with a 285-420 hp and a fuel economy in the range of 16-21 mpg. While the maximum towing capacity is 7,600 and 12,500 pounds for the 4.3L V6 engine and 6.2L V8 respectively, the top payload capacity offered is 2,250 pounds.
The GMC Sierra 1500 has unique options – like the MultiPro configurable tailgate – which offer you advantages over the Chevrolet Silverado. The 2019 GMC Sierra 1500 also exhibits Driveline traction control and four-wheel anti-lock brakes. All in all, the vehicle has a compelling ride.
Dan Cummins has the best trucks to buy in both new and used vehicles. Check whether you are eligible for finance on your GMC Sierra purchase or lease.
---
"Experience great rides with Dodge trucks in Lexington."
---
RAM 1500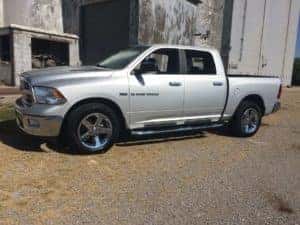 We seem to have saved the best for the last. As one of the best Dodge trucks in Lexington, the RAM 1500 has received the title of 2019 Motor Trend Truck of the Year. The RAM 1500 is also one of the most popular full-size pickup trucks in the U.S.
The interiors get more comfortable, too, with the reclining seat in the crew cab so you can have a long relaxing drive. Moreover, a redesign in 2019 combines rugged aesthetics with an emphasis on smart technology.
RAM 1500 towing capacity at its maximum is 7,750 pounds for the 3.6L V6 engine and 12,750 pounds for 5.7L V8 mild hybrid and 305-395 horsepower. The fuel economy comes to about 17-23 mpg and the maximum payload capacity offered is 2,320 pounds.
Contact Dan Cummins for the Best Dodge Trucks in Lexington
Dodge trucks in Lexington are what most truck owners choose when they look for comfort, power, and versatile vehicles. Dan Cummins offers the best diesel pickup trucks you can choose. Contact us today or call us at 859-987-4345 and get the truck you desire.

What Is the Best Diesel Pickup Truck? | Dan Cummins Chevrolet & Buick – Paris, KY