How to Get $0 Down When Buying a Car
You want to buy a car and you really need to buy with $0 down payment. What are your options?
Owning a car is a necessity. Whether for daily commute to work or dropping kids to school or running errands, it is one thing you can count on needing in your daily life.  Well, unless you have the cash to buy a vehicle straight out, then you'll need to obtain a loan.  When cash is not available, how do you buy without a down payment?
Read on to know how to buy a car without a down payment.

$0 Down Payment
There could be many reasons for you to opt for buying a car with zero down payment. You might be hesitating because you are not sure if you can buy a car with bad credit. Otherwise, you might not be able to afford it at the moment, but you seriously need it. Hence, it leaves you in a dilemma.
As a matter of fact, putting no money down to buy a car is possible. But first, you need to consider a few important things. The most important thing to review is whether this is the right car to buy at that moment. Try to find alternative options.
Consider Buying Used Cars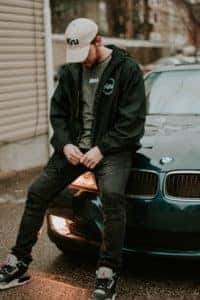 Vehicles cost more when brand new.  If your income doesn't support servicing a new vehicle loan for the full amount, then you'll be required to make a down payment to ensure that the payment fits your budget.  The bank has to be sure that you can afford the car.  If it's not possible to come up with a down payment to get the loan amount to an affordable level, you may opt to find a lower priced car to match your budget.  Enter the used car.
Used vehicles are less expensive and may make a better fit for your budget.  The loan amount is lower and thus you have a better chance for the bank to give you a auto loan approval with zero down.
---
"The best way to determine if you like a car is to go on a test drive."
---
Trade In Your Old Car
Another way to not have to come up with cash for a down payment is to trade in your old car.
Banks will see this in the same way as a down payment if your car has equity.  Equity in a car means that it is worth more than what you owe on it.  If you have a "free and clear" trade, then that means there is no loan balance and thus it's the best scenario to be in.
Trading in the car with equity will reduce the loan amount in the same way as a down payment and thus make the loan more affordable to you.  In some states like Kentucky, this will reduce your sales tax on the car deal as well.

Know Your Credit Report
Firstly, assess your current financial situation. Your financial situation is what your lender considers when approving your loan. In particular, your credit report and credit score become deciding factors in whether or not the loan is approved or if you need a down payment.
Some auto lenders won't let you buy a car with bad credit rating.  Or if you are approved, they may ask you to make a considerable down payment on the loan.  This shows commitment to the vehicle and in their eyes makes it less likely that you will let the vehicle get repoed.
Conversely, good credit might get you a zero down loan with a nice low rate.  This will be especially helpful to you as the average monthly payment for a car in the US is $499.  The lower the rate the lower the payment.
For instance, let us say that you have a good credit score, 680 and higher. This could even persuade the lender to charge low interest rates, with $0 down payment. Hence, know your credit report and try to improve your score. Paying all your bills in a timely manner and having a steady income help raise your score.
Share the Responsibility
As a final option, you could get a friend or family member to cosign.  A co-signer's credit score when stronger than yours, can get a loan officer to give you approval.  This is such because the co-signer adds income and additional stability to the loan application.
When a person co-signs on a loan with you, they have the responsibility to make sure the loan payments are made, just like you do.  Late payments will hurt both parties credit scores and timely payments will help build up the credit.
A co-signer also may be on the title to the vehicle and have rights to ownership of the car.
---
"Adding a cosigner improves your loan terms."
Get a Low Interest Rate
Newer cars have the lowest interest rate.  If you start shopping for too old of a vehicle, then the bank may reduce the loan term and raise the rate.  This is because older cars come with problems and when a car breaks sometimes people don't have the money to make the repairs.  Then they don't make the payments.  You can look for other options also, like trading in your existing, well maintained car. Instead of opting for a top-of-the-line car, choose a car that fits your budget. Furthermore, try to improve your credit report.
Contact Dan Cummins and Buy Your Dream Car with a $0 Down Payment Today!
Finding the right $0 down offer is easy with Dan Cummins. To find out which car meets your requirements, talk to our friendly staff. Leave a message or call us at 877-661-2805. Click here to apply for auto financing and get pre-approved in seconds.

How to Get $0 Down When Buying a Car | Dan Cummins Chevrolet & Buick – Louisville, KY