The Rarest Chevy Trucks You Wished You Owned
So you're looking for a used truck, and you've ultimately concluded that you want an older Chevy. Where do you start? Well the possibilities are almost endless (with the keyword being endless).
While your local Chevy dealerships in Lexington, KY likely has a variety of different Chevy trucks, there are a handful that they're likely missing. These are the rarest Chevy trucks you're not likely to find on any dealership lot, and would be lucky to even spot out in the wild. 
Learn about Rocky Ridge Trucks
1990-1993 Chevy 454 SS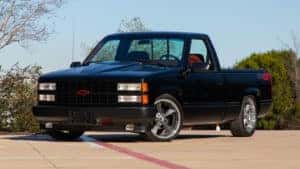 The truck was based off the Chevy 1500, except the 454 SS featured the 454-cid V-8 engine, capable of producing 230 horsepower and 385 pounds of torque. So basically, they took a small truck and put in a heavy, powerful engine.
Despite the improved motor, the car's acceleration trailed the Camaro Z/28 and Ford Mustang GT, compiling a 15-second quarter-mile time. The car was eventually pushed out by the Sport model of the Chevy 1500.
So if you ever happen to come across an early-90s Chevy truck, how can you identify whether it's a 454 SS? They're pretty recognizable from the red interior and soft garnet red cloth seats.
1958 Chevy Cameo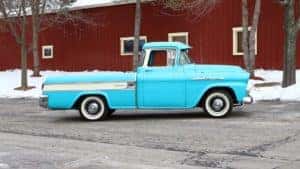 Only 1,405 of the 1958 trucks were built, the last of the popular Cameo line. The vehicle features several exterior updates, like the inclusion of sheet metal, quad headlamps, improved grill/hood emblems, and a variety of new colors to choose from.
The truck didn't end up being very popular, but it paved the road for similar future trucks, including the Ford Styleside, Dodge Sweptside, and the Chevy Fleetside. The truck is easily identifiable by it's sedan-like features and vast bed.
Chevrolet S-10 EV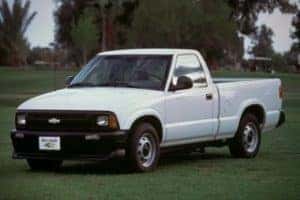 Only 492 of these trucks were actually produced, and Jalopnik.com claims that only 60 of them were ever sold! What made the truck so unpopular?
The car was electrically powered via the EV-1 engine, allowing for only 114 horsepower. The car differed from previous S-10s in that it was configured with front-wheel-drive, as opposed to the standard rear-wheel-drive setup. The car accelerated from 0 to 50 mph in 13.5 seconds, and it's top speed peaked at 70 mph.
It was only on the market from 1997 through 1998 before it was discontinued.