The Jaw-Dropping 2024 Chevrolet Corvette E-Ray
The Chevrolet Corvette has a long-standing reputation for pushing the boundaries of performance. Now, they have done it again with the 2024 Corvette E-Ray. This revolutionary model features an e-AWD system that works its first ever electric motor in tandem with an LT2 V8 engine – a combination that gives it one of the fastest 0 to 60 mph times for a Corvette. Keep reading to learn more about this amazing new sports car from Chevrolet.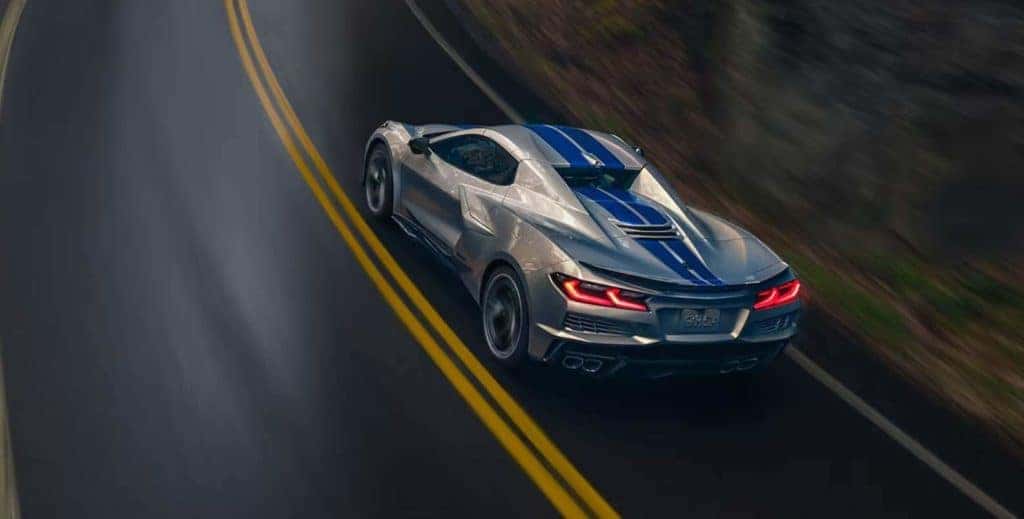 Performance
With technology inspired by the C8.R race car and Le Mans prototypes, plus standard carbon ceramic brakes, the E-Ray is an awesome track car. It's not only capable on the track, though. It was designed for year-round performance, whether the roads are covered in snow, rain, mud, or ice.
Chevrolet added an electric drive unit on the front axle, making the Corvette E-Ray have incredible acceleration and impressive horsepower and torque.
The E-Ray has an LT2 V8 engine, capable of up to 495 hp and 470 lb.-ft. of torque. With the e-AWD, you can get up to 655 hp. It also has eight equal-length intake runners of 210 mm to maximize torque and airflow. To ensure oil quality and flow to critical areas during high g-force cornering and acceleration, the Corvette uses a dry sump oil scavenge system with three pumps.
The standard 8-speed dual-clutch transmission gives you high efficiency, lighting quick shifts, and shorter lap times by combining the smoothness of an automatic with the control of a manual. The variable Drive Style Index senses your driver inputs and responds with gear holds and downshifts when you expect them.
The 1.9 kWh lithium-ion battery powers the electric drive unit that powers the front wheels. It's self-charging and powers as you go. The E-Ray battery system includes an integrated power electronic system designed for maximum responsiveness, efficiency, and performance.
If you want even higher performance, you can add the ZER Performance Package. It comes standard with high-performance Michelin Pilot Sport 4 S ZP summer-only tires. In addition, it has chassis tuning and other awesome performance enhancements.
If you are worried about waking the neighbors, you can utilize Stealth Mode, which uses the electric drive unit to let you drive short distances at limited speeds using electric power to the front axles.
Design
The E-Ray combines functional design elements with attractive styling. Chevy added wider fenders, quarter panels, and fascia – adding up to a sleek, sculpted presence with several aerodynamic and performance benefits. It also has standard ground effects and a spoiler, contributing to its aerodynamic presence, while body-color accents provide a stylish look.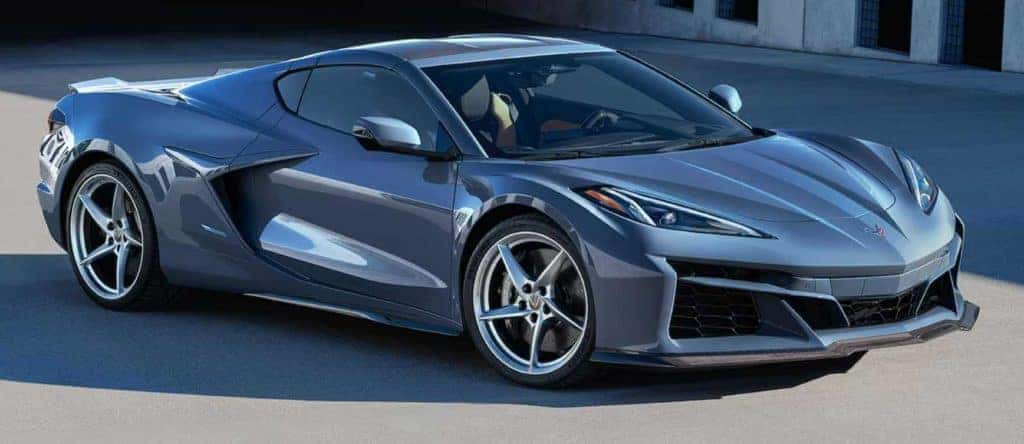 The wheels were also redesigned with exclusive standard all-season tires, giving you a confident stance and impressive performance in all sorts of conditions. When paired with standard carbon ceramic brakes, your stops are precise.
Chevrolet also redesigned the Corvette badging for the E-Ray, giving us a glimpse toward the incredible future of Corvette.
Technology
The awesome features do not stop at the exterior. The interior is full of modern technology, keeping you in the know while you're on the go.
With a standard Head-Up display, you can keep your eyes on the road while driving. If you prefer to drive on the track, the E-Ray can also be equipped with an available Performance Data Recorder that can help you become a better driver.
If you love to listen to music, you will love the standard wireless Apple CarPlay and wireless Android Auto compatibility, as well as an available 14-speaker Bose Performance Series system.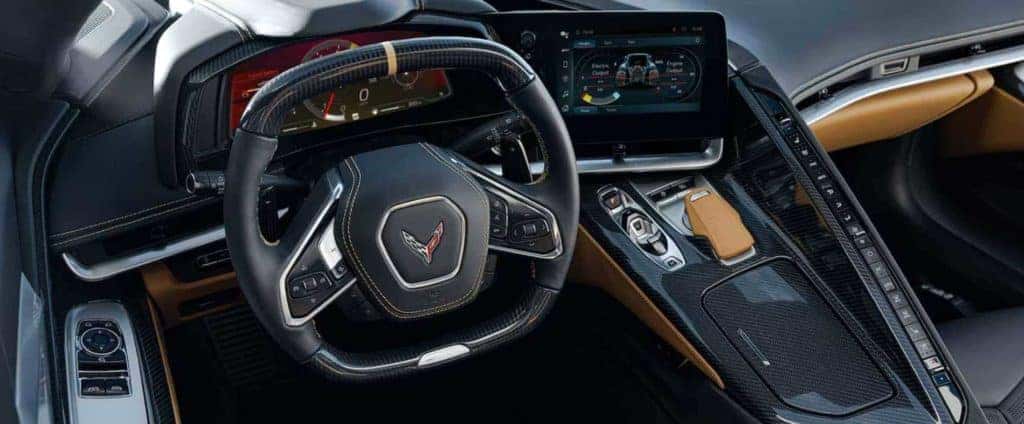 The new Corvette E-Ray also features new driver information screens to keep you in the know about the vehicle's battery power in addition to a host of performance parameters. There's also an all-new E-Ray App, which is conveniently located on the center screen, which gives you quick look at more performance data, RWD vs. FWD power and vehicle information.
When Can I Get One?
If you're looking for an easy way to stay current on the All-New 2024 Corvette E-Ray, you can find a form here to get the latest news and information: https://www.chevrolet.com/upcoming-vehicles/2024-corvette-e-ray. Also, be sure to keep up with our Instagram, Facebook, and Twitter to stay in the loop about all new vehicles and be one of the first to know when they become available.