Where to Trade-In My Car in Kentucky
Kentucky trade-ins are a popular way of getting a new car in Kentucky while letting go of your previous one. It's a way of securing payment and getting a great deal since you have money from your old car along with the amount you've saved for the new one.
While a Kentucky trade-in means it's easier for you to get the car of your dreams, it's not always a breeze. The real problem arises when you have to sell your old car. Often, you might have everything prepared and ready on your end but still struggle to sell it.

---
Struggling to trade in your car? Dan Cummins will give you a fair price for it.
---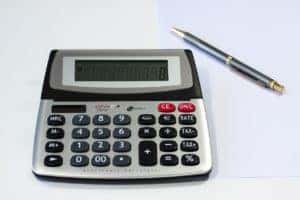 Unfortunately, not many dealers will give you the price you want for your Kentucky trade-in. Sometimes if you're doing a trade-in with the dealership that you want to buy your new car from, it'll be quite hard to wrangle a deal for yourself. Thankfully, that isn't the case at Dan Cummins Chevrolet & Buick. We always give you a fair price for your trade-in and treat you with respect. You can even value your trade-in with our handy "value your trade-in" tool on our website!
Don't get cheated by a dealership that won't give you the value of your Kentucky trade-in. Go somewhere with staff you can trust.
If you're looking for a car dealership that ensures that you get the very best deal, you need to consult Dan Cummins.

Who We Are – A Company You Can Trust
Dan Cummins Chevrolet & Buick was established in 1956 and has been providing its expertise in car dealing ever since then. Born out of a mission to ensure that people get the used cars and new cars they want at affordable prices, Dan Cummins has been helping customers getting deals they deserve for over 60 years. The company currently services the areas of Georgetown, Paris, Cincinnati, Louisville, Richmond, and surrounding areas in Kentucky.
Dan Cummins is Different Than Other Dealerships
Typical car dealerships often don't have the greatest of reputations. They're often cold and tend to make people feel nervous. A lot of people feel uneasy walking into a car dealership because they're concerned they'll be cheated out of money.
Indeed, the general perception of them is often considered to be self-serving and genuinely not as friendly as what's needed by customers. This can effect a car trade-in process negatively since most people do not like doing business with companies that do not feel like they're kind to the customer's cause.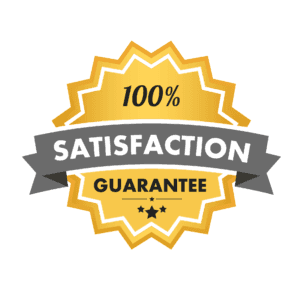 At Dan Cummins, we believe that dealerships should be on the buyer's side, not the side of profit – which is why we value your satisfaction over money any day. We want to make sure you walk out the door happy, and having saved more money.
---
Dan Cummins treats you like family with our transparent, honest trade-in process.
---
This is where Dan Cummins is different than most dealerships. At Dan Cummins, we treat you like family. We're 100% clear and open on everything, including pricing and terms – with no tricky fine print. We are dedicated to providing each client with exceptional customer service, according to each customer's needs. We are proud to be the only dealership in the Louisville area that our customers can call their "second home."
Above all else, we value your satisfaction. Whether you're buying or selling a car, we promise our process is 100% transparent, honest, and meant to benefit you first and foremost.
Value Your Kentucky Trade-In and Get a New Car at Dan Cummins
If you're looking for a trustworthy dealership to trade-in your car and buy a new or used one, call Dan Cummins today. We can help you through the entire process, making it easy, affordable, and stress-free. Call us today at 859-987-4345.

Where to Trade-In My Car in Kentucky | Dan Cummins Chevrolet & Buick – Louisville, KY