Tips for Keeping Your Car Maintenance Schedule on Track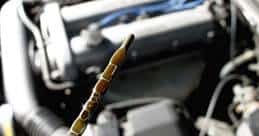 We all know that regular maintenance keeps your car running smoothly for a long time. But with high-performance upscale brands like Buick, scheduled maintenance is even more important because small problems can turn into expensive problems fast. Knowing when certain parts need maintenance helps you keep to the right schedule. Here are some parts that should be a part of your car's routine maintenance.
Brakes
You should get your brakes checked every 3,000 miles. This means inspecting the brake fluid, pads, and rotors for any wear. No matter how long it takes for you to reach 3,000 miles, keep track of your odometer by jotting down the number of miles traveled so you know when it's time for a full brake servicing. To make sure all of your parts are serviced on schedule, we suggest keeping a notepad and pen inside your car that is only used to keep track of miles and maintenance.
Transmission Fluid
It is inevitable that after heavy usage, your transmission fluid becomes dirty and full of grime. Clean transmission fluid is necessary for the smooth movement of your Buick. As a rule of thumb, you should change the fluid every 25,000 miles. Regardless fo whether you've driven 25,000 miles, if you notice jerky movements, grinding sounds from the transmission, or problems shifting gears, you should get the transmission fluid checked.
Lights, Tires, and Engine Oil
Some of the most common issues with cars arise from neglecting areas that are easy to maintain such as the lights, tires, and engine oil level. You should check that your headlamps, taillamps, and blinkers are functioning correctly once each month. You can check your tire pressure level monthly in just two minutes using a tire pressure gauge, which can save you a lot of hassle down the line. As you're checking your lights and tires pressure, also check your oil levels using a dipstick. If the oil level is low, simply add more to keep the vehicle functioning properly.
Suspension and Steering
Without a correctly functioning suspension and steering system, the quality of your driving experience and the safety of your car are severely compromised. You should carry out proper maintenance of the suspension system including wheel alignment every 15,000 to 20,000 miles. You should have the entire suspension and steering systems thoroughly serviced every 15,000 miles.
Spark Plug and Air Filter
To err on the side of caution, you should check both the spark plug and cabin air filter every 40,000 miles. The spark plug provides the electric charge that gets your car moving by igniting the gas vapors. The air filter allows clean air to come into your car. Both of these items can be serviced together and, again, simply paying attention to the odometer is an easy way to keep track of your schedule.
Different car parts require different maintenance schedules. By jotting down the above five parts and taking a current odometer reading, you can identify the next time you'll need to check the suspension, transmission fluid, steering, spark plug, air filter, and brakes.