Used Jeeps In Lexington KY – Are Used Jeeps Good SUV's?
Are you looking for your next Jeep vehicle? These days there are all sorts of brands out there, and this might be a tough decision to make. The most important thing you ought to consider before deciding to make any purchase is to understand your needs are and the type of car that is best suited to meet them.
Most used Jeeps for sale are reliable and sturdy. They are made to deal with all sorts of conditions. What is more, the Jeep brand is well established and trusted across the world. This is one of the cars that you enjoy driving into your driveway every evening. Not only because of the quality of service it will bring you, but also the prestige of owning such a reputable brand. So are you wondering what appeal is there to buying a Jeep car?

Here are the top reasons to buy a Jeep:
It is Unique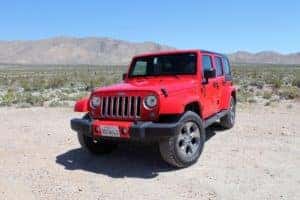 The jeep is not like every other ordinary car you come across in the streets. It has a unique look and comes with a classic design. If you are one of those people who like to get noticed, especially by the car you drive, this will do exactly that. Jeep is quite a unique brand.
It's rugged and ready for action style makes it best suited for all types of conditions. Some would say it has an exciting combination of an SUV and a convertible which allows you to enjoy both worlds with minimal maintenance.
Variety
When you think of a particular car brand, you want one that gives you a wide range of options to choose from. The first thing that comes to mind for most people whenever they hear of a Jeep is the Wrangler. However, Jeep has about eight different vehicles. With this brand, there are many options to choose from across all price ranges. It becomes convenient for one to find what they are looking for.
Excellent Capability
If you have decided to buy either a used or new Jeep car, it is worth noting its abilities are mind-blowing. This is the type of car that you can drive regardless of weather or road conditions. It comes with 4×4 capabilities, so know that you'll be able to handle the road no matter the weather or terrain.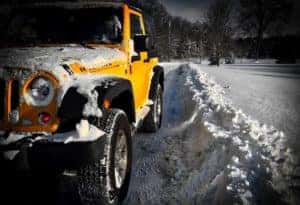 It is Easy to Drive and Has Excellent Handling
No matter the type of Jeep you choose to buy, all of them are easy to operate and have superb handling both on and off-road. This is the type of car that will not be a nightmare when navigating.
What is more, most Jeep models come with the 3.6-liter V6 engine that provides enough power to keep up with the best of the best on the road in terms of speed and performance. It is a car that continues to grow its reputation day in day out. Its performance is superb and will not leave you regretting your choice.

Affordability
What most people do not realize is that used Jeep cars are a good value for money. These vehicles are made with durability in mind and last for a long time. If you are buying a used one, you will find it at a relatively lower price. The price of used Jeep cars will range from $18k to $27k, which is quite a good deal.
What is even better with this brand is that repairs and maintenance are affordable since most of its parts are readily available in the market. It is worth noting that the Jeep has a simple construction which makes repairs uncomplicated. This car is worth every penny, and the fact that you do not have to spend a fortune to own one makes it even more attractive.
Allows for Tons of Features
The good thing with Jeep models is that they come with many standard features and an abundance of options. If you are looking for upgraded tech-features, off-road features or style features, Jeep has got you covered. The brand has an extensive list of additional features to suit your needs. Whatever you need to be fixed on your car is available and will not inconvenience the performance. If anything, it will make it perform even better.
It is Easy to Maneuver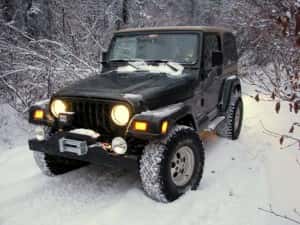 The maneuverability of this vehicle makes it a pleasure to drive in the city. Whether there is a traffic jam or you have to traverse through a potholed road, this is the right car for you. Jeeps also have a short wheelbase as well as light turning ratios, which makes parallel parking easy. All you have to do is pick your parking spot and quickly glide the Jeep in. Keep in mind that in the city there is little margin for error and this car keeps you out of trouble.
Buying a vehicle is not a decision that you should rush into. You have to do some research, consider your needs, and make a choice that best suits you. With a Jeep you know you are covered on both weather and road conditions. Steering this car in rain, mud, or snow will not give you a headache. Its superb handling should enable you to navigate without much hassle.
Buy a Jeep Vehicle from Dan Cummins Today!
What is even much better about Jeeps is that they can be customized to match your preference and hence give you maximum comfort. If you are looking for used Jeep for sale in SW Region, Dan Cummins Chevrolet & Buick sells all kinds of used Jeeps, Chevrolets, Tahoes, Toyotas and Suburbans. Contact them for more information and select the vehicle of your choice.

Are Jeeps Good Cars? | Dan Cummins Chevrolet & Buick – Lexington, KY