Your Step-By-Step Guide to Finding the Best Deal on a Used Car
Many young couples and millennials are flocking to used car dealerships in Lexington, Kentucky in search of affordable used cars. Over the years, the market for used cars has increased many folds. In fact, in 2017, the used cars sales were more than twice the sales from new cars.
There are many reasons to buy a used car. When you purchase a new car, you lose approximately 30 percent in value the moment you drive away from the car dealership. But if you visit used car lots in Lexington, you can save on insurance, taxes, and car registration. This makes buying used cars a more cost-effective choice.
With so many used car lots in Lexington, finding the best deal on used cars can be a difficult feat. You need to take stock of the condition of the used cars and the different offers from car dealers. With this in mind, we bring you this step-by-step guide to help you find a great deal on any used cars for sale in KY.
1. Set the Budget
Consider how much cash you have to invest. Remember, it's never advisable to invest your entire savings towards purchasing a car. Experts recommend buying a car where you pay only about a quarter of your monthly earnings. Use our car payment calculator to find out what your estimated monthly car payment amount would be.  Additionally, you can consider getting a loan to finance the rest.
---
"Experts recommend buying a car where you pay only about a quarter of your monthly earnings."
---
2. Determine the Car Model
Once you have a budget in mind, it's time to find the best car for you. Search for used car dealerships in Lexington, Kentucky. Browse through their online used car inventory before you physically visit the car lot. This allows you time to look at the various cars available in the market and you can do some homework to assess which car model is right for you. In addition, you will have a better grasp on what options you'd like to explore further and which ones to eliminate.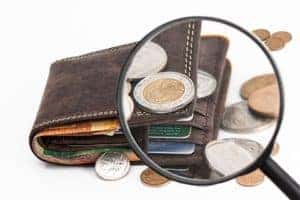 3. Research the Prices
Now that you know what kind of car you want, it's time to figure out how much you'll have to pay. You can use many online portals, like TrueCar, Edmunds, and Kelley's Blue Book. Take the price on these portals as the upper limit and always aim to work out a better deal with many dealers for the best price. Don't hesitate to haggle and ask for additional discounts.
4. Ask the Dealer
When visiting used car lots in Lexington, you can ask the dealer any questions you might have in mind. Since any car dealer worth his salt knows his cars inside out, this is a great way to save time. Ask the dealer about the benefits and disadvantages of the different models of used cars you are contemplating. Request to take a test drive. Ask whether the car dealership offers in-house financing. Assess and compare cars. Check how smoothly the car engine and the transmission run. Finally, ask about the car's history.
---
"Ask the dealership about the benefits and disadvantages of each model of used car you like."
---
5. Assess the History of the Car

If you're not satisfied with the car dealer, you can visit CarFax to get a comprehensive report and history of the vehicle. This report provides a full in-depth profile of the car. It has information about all the car owners, accidents, repairs, and even any modifications made to the car. In fact, people often use the information on this report to score a better deal.
6. Turn Down Any Add-ons
Here's another tip to cut down on the price. Usually, once you narrow down on the used cars in Kentucky, the dealers will offer you several add-ons. This may include: anti-theft devices, nitrogen in tires, window tinting, splash guards and cargo trays. These can accumulate and translate into a substantial increase in price. It is advisable to turn down any such add-ons.
7. Negotiate for the Best Deal
Once you have everything in place, it's time to negotiate for the best offer. Ask the car dealer to meet you halfway. The ideal price should be one which is a win-win for both you and the seller.
---
"Don't forget to negotiate for the best offers."
---
8. Close the Deal
And, as soon as you finalize the terms, it's time to close the deal and draw up your purchase contract.
With this step-by-step guide, you can find the best deal on a used vehicle that ticks all the right boxes in your wish list.
Visit Dan Cummins Chevrolet Buick, the Best Used Car Dealerships in Lexington, Kentucky
When buying used cars in KY, we know what it's like to have to look for a trusted car dealership. Besides, each buyer's needs are different from those of others. At Dan Cummins, we have on display a collection of the best certified pre-owned vehicles. Check out our inventory by visiting our website or call us at 859-987-4345 today!

Your Step-By-Step Guide to Finding the Best Deal on a Used Car | Dan Cummins Chevrolet & Buick – Louisville, KY