Six Things to Know About Corvette's World Class Engines
Chevrolet Corvette and its current lineup of different coupe and convertible options remain one of the most attractive, high-performance sports cars in the world.
As you begin your search into Corvette for sale in Lexington, KY, here are some insights that make Corvette, the utterly unmistakably powerful vehicle on the road.
Gen 7 Engine Has a Continuously Variable Valve Timing
With a new-age dual-equal phaser, the engine in Gen 7 Corvette adjusts camshaft timing of its exhaust and intake valves both at the same rate. That means this direct injection system leads to better performance and efficiency of the vehicle.
The race-proven technologies in these vehicles are engineered to perfection.
---
"The direct injection system leads to better performance and efficiency of the Corvettes."
---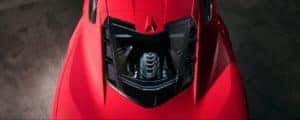 The Continuously Variable Valve Timing (CVVT) of the engine supports an advanced combustion system that bolsters fuel economy with an Active Fuel Management system. This system activates the high-rpm horsepower and low-rpm torque.
Drawing the power from LT1 6.2L V8 engine, Corvette churns out 465 lb-ft of torque and 460 horsepower, which is pretty impressive. Also, you can find Magnetic Ride Control in many Corvette for sale in Lexington, KY, recommended for optimal weight balance.
Peak Power Comes with an Advanced Combustion System
At the heart of the Corvette's new engine version lies the advanced combustion system. After six million hours of engine design, the engineers at GM designed this configuration to include a direct injection fuel system, variable valve timing, and an active fuel management system. The new system also encompasses a modified sculpted piston design for high compression.
Smaller combustion chambers complement the unique design of piston heads. Together, they create 11.5:1 as compression ratio.
Extreme Output with a Dry-Sump Oil System

Corvette's dry-sump oiling system ensures that oil flow to the critical parts remains unaffected by g-force driving.
Also, eight oil-spraying jets reduce the piston temperature allowing it to remain cool under tough performance. Most importantly, the dry-sump oil system assures exceptional lubrication during aggressive driving spells.
When looking for a Corvette for sale in Lexington, KY, understand more about its oiling system for performance and output.
Muffled Noises with a High-Pressure Fuel Pump
Every new Corvette comes with the new cam-driven high-pressure fuel pump which delivers 15mpa or 150 bars for better packaging efficiency.
The fuel pump rests in the valley of the cylinder heads under the intake manifold and a camshaft fitted at the engine's rear drives the direct injection pump. The location of the fuel pump also assures ample power supply.
Superior Performance Made Easy by LT4 Supercharger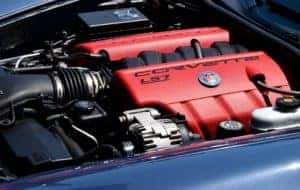 With a capability to displace 1.7 liters and 4-lobe rotor design, the supercharger in Corvette makes up for excellent engine performance. You can also find an integrated intercooler to cool off huge bouts of air entering the machine.
Other newer versions are more compact and up to 20 pounds lighter in weight. The small design improves performance, fuel efficiency, and handling of the automobile.
Also, the intake manifold of Corvette integrates with this smart component for more control and durability. Find out more about these superchargers from your dealership as you decide to buy used Corvettes for sale in KY.
---
"The superchargers in Corvette makes up for excellent engine performance."
---
Faster Shifts with Two Transmission Options
If you prefer a conventional shift, you can find a used Corvette that features the standard 7-speed manual transmission. But, when speed is your game, opt for the available 8-speed automatic paddle-shift transmission.
It comes with a close-ratio gear for faster shifts. Even the manual transmission in Corvette's advanced engine has an Active Rev Match to provide smooth shifts.
With all these amazing features and specs, Corvette is affordably priced to become the most popular sports car in the country. Whether you're looking for a new or pre-owned Corvette for sale in Lexington, KY, you can talk to the engineers at Dan Cummins for more information about the engine and its performance.
Buy a New or Used Corvette for Sale in Lexington, KY Only From Dan Cummins!
If you are looking for brand-new and used cars in Lexington, KY, visit Dan Cummins Chevrolet & Buick. We deal in a wide array of vehicles, including pickups, SUVs, and trucks from leading brands like Chevrolet, Ford, GM, Toyota, and Jeep. Call us today at (859) 987-4345.

Six Things to Know About Corvette's World Class Engines| Dan Cummins – Paris, KY