What to Consider When Buying a Pickup Truck
When you are looking to buy a pickup truck, it is essential to choose one that checks off all your requirements. Whether you want a pickup truck with better towing capabilities or one that works well as a family transport, find the best deals in your budget.
So to help you out, here is a list down of various types of pickup trucks and how they can fulfill your needs.
If you are looking for Chevy trucks for sale, visit Dan Cummins today to get the best deals.
Pickup Trucks: Types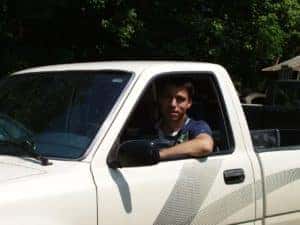 In the US, there are eight types of pickup trucks, depending on the Gross Vehicle Weight Rating.
Broadly, there are three main categories:
Compact and Mid-sized
Smaller, compact models like the Chevrolet Colorado, Ford Ranger, and GMC Canyon fall under this pickup truck category. They usually offer four-cylinder engines and V6 engines and have a separate chassis frame on which they are built.
Full-Sized Pickup Trucks
More rugged and larger than the former category, these brawny vehicles have higher ground clearance than the compact types. Trucks in the 1500-series like the RAM 1500, Chevy Silverado 1500, GMC Sierra 1500, and others belong to this group. Full-sized or half-ton trucks make up the majority of the pickup-truck market and serve as work trucks as well as a family car.
Check out the Chevrolet Silverado for sale at our car dealership in Lexington, KY.
Heavy-Duty Trucks
Conversationally, the trucks carrying numerical designations like 2500 or 3500 are usually thought of as heavy-duty trucks. But technically, they weigh less than 14,000 pounds, so according to the US government standards, they are still light-duty trucks. However, these bulky trucks have serious load-hauling capacities and are suitable for the most demanding chores and commercial purposes.
---
"Pickup trucks can haul boats, cars, campers, and trailers behind them."
---
Factors to Consider While Buying a Pickup Truck
Towing
Based on various factors like engine power, rear axle ratio, package, and wheelbase length, for most pickup trucks, the towing range is:
Compact – 3,000 and 7,000 pounds
Full-sized – 5,000 and 10,000 pounds
Heavy-duty – up to 31,000 pounds
Chevrolet, RAM, GMC, and Ford offer diesel pickup trucks that have higher hauling and towing capabilities. Take a look at the vast selection of Chevy trucks for sale we have at our dealership in Lexington.
Cab Size and Bed
Regular, extended, and crew cabs offer different interior spaces and doors. Extended-cab trucks are the most used with the advantage of comfortable interior storage. But the rear seats may be cramped for adults, whereas regular cabs cost the lowest. Crew-cabs have four doors and ample rear seating and cargo space.
Standard bed length for:
Full-sized pickup – 8 feet
Extended cab – 6 feet
Four-door crew cab – 5 feet with
Compact pickup – 5 to 6 feet, based on the cab configuration
---
"Some trucks offer turbocharged V6 engines that are on par with V8."
---
Fuel Economy
Most compact pickups have a base sizeable four-cylinder engine and an optional V6 engine. Full-sized trucks typically come with a V6 engine that provides an excellent fuel economy or a more powerful optional V8 engine. While unloaded, fuel economy can be:
Gas-powered full-sized pickups – 14 to 19 mpg
Diesel models full-sized pickups – around 20 mpg
Compact trucks – 18 to 20 mpg
Ride Quality
Most pickups are rear-wheel-drive trucks that can carry heavy loads. For off-roading and to withstand winter traction and other harsh conditions, four-wheel drive (4×4 or 4WD) is suitable.
Best Pickup Trucks at Dan Cummins
The best Chevy trucks for sale and others available at Dan Cummins:
2019 Chevrolet Colorado
This mid-size Chevy pickup truck or a weekend fun as well as work duty. Available with three engine options, the truck achieves the best towing numbers.
---
"The latest-generation trucks offer smooth rides while carrying weights."
---
2019 Chevy Silverado
Chevy Silverado comes with V6, V8, and turbocharged 4-cylinder engines. It allows for a maximum towing capacity of 7,600 pounds.
2019 RAM 1500
The RAM 1500 is a versatile full-size pickup truck that comes with a hybridized V-8 powertrain and offers a maximum towing capacity of 12,750 pounds.
Visit the Best Car Dealership in Lexington, KY – Dan Cummins Chevrolet & Buick
Dan Cummins is the dealer you are looking for when you need to buy a new or old Chevy truck. Check out the Chevrolet Silverado for sale at our dealership. Visit our website or call us at 859-987-4345 today!

What to Consider When Buying a Pickup Truck | Dan Cummins Chevrolet & Buick – Lexington, KY