Which Are the Best Used Corvettes to Buy?
When you're in charge of your family budget, navigating a dizzying array of car options may seem a dauting task.
But, if your goal is saving money, buying used cars are of great value.
Great news: you can enjoy a power-packed performance within your budget and still get a ride you wanted.
At Dan Cummins, you can find a good, reliable selection of used Corvettes for sale in KY, at affordable prices.
1987 Chevrolet Corvette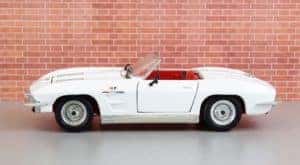 1987 Chevrolet Corvette takes the top place among affordable and classic used Corvettes for sale in KY.
With a simple, yet futuristic design, inspired by the 1984 model, this robust car became available as a convertible, too.
Capable of hitting high speeds, the car has power windows and a removable roof. With the stunning power of a 5.7-liter engine, the car offers a breathtaking driving experience.
---
"Enjoy the classic design and a stupendous ride with 1987 Chevrolet Corvette ."
---
Why Buy a Used 1987 Chevrolet Corvette
Speed-hungry car buyers will be amazed by the engine revving and friction-less smooth rides in a 1987 used Corvette.
Check out our website to browse through Corvettes for sale in KY.
2010 Chevrolet Corvette ZR1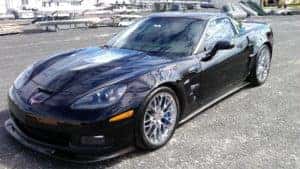 Talking about speed, you must know that the 2010 Chevy Corvette offered a fierce competition to Porsche 911 Turbo.
Chevy Corvette ZR1 packs a 6.2-liter supercharged V8 engine that provides a tremendous horsepower of 638 and 604 lb.ft of torque.
Other impressive features included in the car are Bluetooth and a Premium Boss audio system.
Why Buy a Used 2010 Chevrolet Corvette ZR1
With one of the fastest Corvette models ever churned out by GM, enjoy a powerful ride that provides a punch.
But you never miss out on the comfort factor: with softer springs, you also get a smooth handling and super performance.
2011 Corvette Z06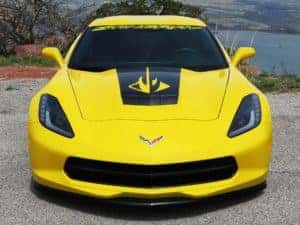 With magnetic shock absorbers and massive rubber steamrollers, you can feel the raw power of 2011 Corvette Z06 as you drive through the bumpy and uneven stretches.
The car sports a 7.0-liter V8 engine and reaches 60 mph in under 3.8 seconds, which is an absolute pleasure for trained professionals.
Why Buy a Used 2011 Corvette Z06
As a lover of racing, you will be mesmerized by the speed of this beast and lack of vibration and noise as you roll into the throttle.
Excited to read this? Then have a look at the used Corvettes for sale in KY at our dealership.
2016 Chevy Corvette Stingray Z51
2016 Stingray Z51 is a sleek looking, but the muscular car that comes with multiple driving modes and magnetic ride control.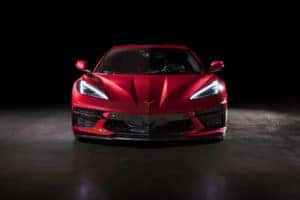 With a 6.2-liter V8, it delivers a fuel economy of 30 mpg on the highway. With built-in driver's seat memory, coordinated accents, Bluetooth, heads up display, and touch screen infotainment center.
Why Buy a Used 2016 Chevy Corvette Stingray Z51
Corvette Stingray Z51 is a complete package that quenches your thirst for superior speed and plentiful amenities.
Although convertibles offer less interior space, with this muscular beast, you have a surprisingly spacious cargo room for all your needs.
2017 Chevy Corvette Grand Sport
As you wait for your own 2020 Stingray, you might want to buy a lesser expensive model- the 2017 Chevy Corvette Grand Sport, that comes with comparable specs.
Leather sports seats, comfortable interiors, and safety features like rear vision camera- are all available in this model.
---
"Grand Sport is easily the favorite Chevy car for many auto scribes."
---
Why Buy Used 2017 Chevy Corvette Grand Sport
Reaching people's expectations, this model includes the ground effects package, with a thunderous 6.2-liter V8 engine. As a proud owner of 2017 Grand Sport, make people's heads turn in awe. Check out the Corvettes for sale in Lexington, KY now!
2018 Chevy Corvette Grand Sport
Grand Sport is easily the favorite Chevy car for many auto scribes. And with the 2018 model, you have an American V8 engine, 7-speed manual transmission, and 460 hp and 465 lb.ft of torque output.
A rev-matching function and progressive clutch help in precision driving.
Why Buy a Used 2018 Chevy Corvette Grand Sport
One of the most influential American muscle cars and definitely an eye-candy, the 2018 Grand Sport is what you need for a combination of speed and ease.
Collectible Corvettes
Collectibles premiere cars are what you can turn to when there are no budget restrictions. The quintessential 1967 Corvette Stingray L88 and 1970 Corvette LT1 feature a neat Chevy trim and design. These muscle cars perform closer to 430 hp and 370 hp, respectively. With world-class engines and high speeds, these have been a delight for racing lovers for many decades.
Why Buy a Used Premiere Corvettes
These classic Chevy models are "must-have" collectibles for people looking to acquire rare gems in the international competitive racing arena.
Dan Cummins at Lexington, KY has the Best Range of Used Corvettes
Due to various reasons, you might not be able to purchase a new Corvette. Visit Dan Cummins and speak to our friendly staff to learn how to make the most out of used Corvettes for sale in KY. Leave us a message here or call us at (859) 987-4345 today!

What Are the Best Used Corvettes to Buy? | Dan Cummins Chevrolet & Buick – Lexington, KY