Why You Don't Need to Dread Buying That Used Car, Anymore
While looking for used cars in Kentucky, most people might have some doubts regarding buying one. Some of the few common concerns that arise are "Whether it is safe to buy a used car?" or "Does my used car have a warranty?"
Well, this blog hopes to dispel any doubts regarding used cars. Equipping yourself with the following essential resources will help you with making a wise and informed decision.
So, without further ado, let us dive in.
Things to Know About Used Cars for Sale in KY
When Buying from a Seller
Once you have decided to buy a used car, the next question that arises is whether it is safe to buy from private sellers. Here, you need to know that car sales from a private individual differ from that of a car dealership in many ways: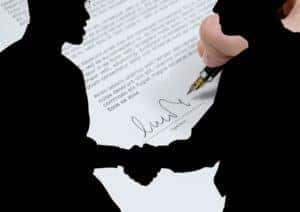 In private sales of used cars in Lexington, KY, you do not get a Buyer's Guide, whereas, it is mandatory to provide this by car dealers. This guide contains information like the vehicle's condition, its components, and any significant defects that might occur.
Private sellers in Kentucky are also not covered by the state law's "implied warranties," nor the FTC's Used Car Rule. The rule means you might buy the car on "as is" basis. What it implies is that the dealer has no responsibility for the car once you buy it – that you must pay for all necessary repairs.
The car also might have an expired service contract or manufacturer warranties. Such could mean that you need to pay for any future expenses, out of your pocket.
Given these points, you might prefer to purchase a used car from a dealership, rather than from a seller.
"Lemon Law is not applicable for used cars."
When Buying from Used Car Dealerships in Lexington, Kentucky
Whether you buy a used car from a seller or a dealership, understand that the "Lemon Law" does not apply to it. "Lemon Law" states that a new vehicle can qualify as a lemon if (a) within a specific time after purchase, any "substantial defect" covered by warranty occurs, and (b) continues to have that defect even after a reasonable number of attempts to repair it.
However, this is no reason to dread a used car purchase. The Used Car Rule governs dealer sales.
What is a Used Car Rule?
All dealers of used car lots in Lexington KY must provide FTC's Buyers' Guide to their potential customers. The buyers' guide covers all the necessary information like the vehicle identification number and details of 14 major systems, like mechanical and electrical components of the car.
If there are any issues you need to look out for, those have to appear on this guide. Since verbal agreements are difficult to stick to, you can use this as a written contract after the purchase. Besides, any warranties the dealer offers are featured on the buyers' guide. Whether the sale is on an  "as is" basis, or any implied warranties applicable, the dealer will mention these on the form.
"The used car dealer must provide you with FTC's Buyers' Guide."
Warranty Documents
Some dealers offer warranties on some of the components of the vehicle; so you need to find out if these are full or limited warranties. Start by reviewing the warranty coverage document by getting a copy from your dealer.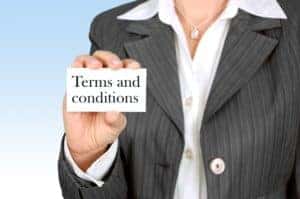 If dealer warranties apply, pay close attention to what percentage of the expenses the dealer will pay for the repairs. Besides, full coverage might not apply to the vehicle as a whole, but only to specific systems. Likewise, the duration for which each coverage might also vary.
You can get this information by looking into the buyers' guide itself.
Next, the dealer will specify whether the purchase is on an "as is" basis. If so, then you have to bare the future expenses on repairs by yourself. Some used cars still carry unexpired warranties, in which case, the dealer might not be offering additional coverage. Hence, ask your dealer if the manufacturer's original warranty still applies to the car you wish to buy.
Service Contracts
Although a service contract means receiving extended warranty in some cases, the federal law does not define it as a warranty. A service contract is usually available to you at an additional upcharge. You may decide on a service contract depending on whether you need more coverage, or if you think you are likely to face auto repairs soon.
"Understand all the coverages and get the used car inspected before buying it."
Independent Inspection
It may be advisable to get a mechanic of your choice to inspect the vehicle if you have doubts, before making your decision. You can get the dealer's permission to have the vehicle condition checked, either on the premises or off the site. Once you are completely satisfied, only then, should you sign the dotted line.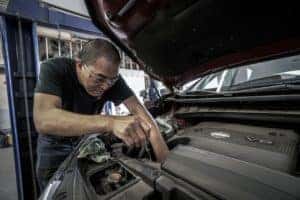 Having Used Car Problems?
If you have any problems even after signing the sales contract, you can approach the state consumer protection agency. If you can prove any misrepresentation or fraud, you can file a private claim under KRS 367.220 for violation of the Consumer Protection Act. Also, you can file a complaint at the Kentucky Motor Vehicle Commission.
Car buyers in Kentucky can also find out more about the disclosures required for "as is" sales by contacting the state Attorney General.
Points to Remember Before Buying a Used Car
When you buy a used car, make sure that you ask for the vehicle history reports to know what repairs the previous owner has taken care of.
Go for a test drive to check the vehicle performance for yourself.
Consider your finances, set a budget, and learn about your financing options.
Do not forget to do your research. Look around the dealership for the best vehicles they have on sale.
Finally, don't be afraid to walk away from a bad or sketchy deal. Find the best car dealership in Kentucky to buy your dream car.
Visit Dan Cummins Chevrolet Buick for the Best Used Cars in Kentucky
When buying used cars in KY, we know what it's like to have to look for a trusted car dealership. Besides, each buyer's needs are different from those of others. At Dan Cummins, we have on display a collection of the best certified pre-owned vehicles. Check out our inventory by visiting our website or call us at 859-987-4345 today!
Why You Don't Need to Dread Buying That Used Car, Anymore | Dan Cummins Chevrolet & Buick – Paris, KY