7 Reasons You Should Buy a Used Tahoe for Sale
Of late, you may have been thinking of buying your dream car – the Chevy Tahoe, but are unsure if to buy a new or used Tahoe for sale.
Here we give a few compelling reasons to buy a used Tahoe from a reputed car dealership like Dan Cummins Chevrolet & Buick.
---
"Getting a used car is better when you are trying to save up for the future."
---
7 Reasons to Buy a Used Tahoe
Getting a used Tahoe in KY is a smarter investment choice for several reasons:
1.     Longer Life

One of the myths that makes some people afraid of buying a used car is that it is risky. For them, old cars usually bring up images of bent out of shape vehicles that pose imminent repairs. However, that is just a misconception.
Modern cars are made with improved quality and are more reliable than those manufactured in the mid-20th century. Many dealerships in Lexington resell previously leased Chevy Tahoes that are in top-notch condition.
Buy a Tahoe that is in great shape from a good Chevy dealer in Lexington, KY. With careful maintenance, it can last for ten years or more.
2.   Premium Features
While looking to cut down the costs on a new car purchase, you will likely opt out of premium features. Splurging on added features like heated seats or fog lights will not be an issue when you go for a used car.
Chances are, the previous owners of the used Tahoe for sale had already bought those swanky premium features when they first got it. In this way, the used car lets you enjoy the luxury life, but without the hefty price tags.
3.   Savings on Price

Cost savings are the deciding factor for buyers looking to save huge bucks. New cars are expensive because of the newer design, tech features, and overall expectations.
However, you can get a Tahoe at cheaper rates as prices tend to fluctuate based on factors like vehicle condition, age, or mileage.
At trusted car dealerships in Lexington, KY, you may even get a 2019 Tahoe at a reasonable price. Since a used Tahoe costs less, the registration fee may also be lower.
---
"Used Tahoes cost less, compared to new ones."
---
4.   Lower Insurance Rates
Newer cars come at a higher price, which means that the costs of insurance will also be more. However, when buying a pre-owned Tahoe, you may pay less insurance premium.
This may not be much, but it adds up to a bigger amount over time. Especially if you buy the best models, you get good ROI. For example, you may consider a used 2016 Chevrolet Tahoe, which is rated No.1 among affordable SUVs of the year.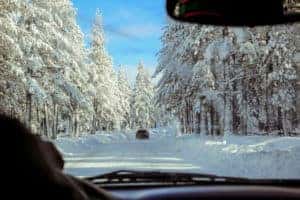 5.    Better Financing
Buying a used Tahoe means you may not have to put down a high initial payment. Many dealers in KY offer attractive financing terms with low-interest rates and even the "Zero down" option.
What's more, you can even buy a used car on bad credit. Speak to your Chevy dealer in Lexington, KY, and negotiate a lower down payment and more extended repayment plan.
---
"Choose a dependable car dealership while buying used cars."
---
6.   Peace of Mind
Coming to your most pressing doubt – a private seller or a dealership?
We strongly recommend that you buy a used Tahoe from an established car dealership.
They provide FTC's Buyers' Guide to all their shoppers. Some cars still have valid manufacturer powertrain warranties or the dealer may offer any. These are mentioned in the guide.
You can also use the vehicle identification number (VIN) of the Tahoe on web-based services like CarFax and check the vehicle history report.
You have greater peace of mind as Tahoe dealerships offer excellent after-sales support.
7.    Less Depreciation

Used cars in Lexington, KY, make for better bargains when it is time to resell. Meaning, you can get more value for your bucks.
On new cars, the resale value will be lower because of the depreciation.
A used Tahoe will still depreciate, but you won't lose as much money on the sale.
Contact Dan Cummins Chevrolet & Buick to Buy a Used Tahoe for Sale
Buying a new Chevy Tahoe is quite tempting, but it may not be a good fit for you at the moment. Still, you can get a reliable large SUV by choosing older Tahoe models. Dan Cummins has the best range of pre-owned Tahoe models that give you more value for money spent.
Connect online or call us at 859-987-4345.

7 Reasons You Should Buy a Used Tahoe for Sale | Dan Cummins Chevrolet & Buick – Louisville, KY