15 Iconic Photos of Hollywood Biggies Showing Off Their Chevys
When we say ardent Chevy lovers, we are talking about famous people from Hollywood.
With a good number of stars who love off-roading, Chevy trucks for sale are rising among the stars.
Let us have a look at 15 celebs who love to flaunt their Chevys.
1. Robert Downey Jr.

An avid collector of exotic and powerful cars, Robert Downey Jr. loves to show off his 1965 Chevrolet Corvette Stingray, one of the best Corvettes of all time.
2. Kendall Jenner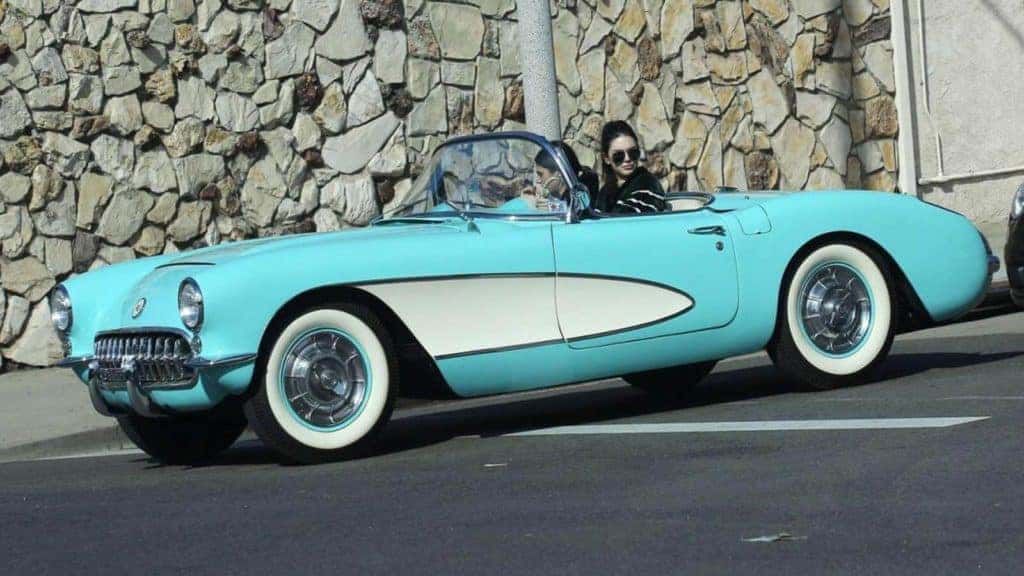 Kendall Jenner bought a classic car- a 1956 powder blue vintage Corvette Stingray for her 20th birthday, after visiting Jay Leno's exotic auto collection.
Find sleek looking Stingrays at Dan Cummins Chevrolet & Buick. Look into our vast range of used cars in Lexington, KY.
3. Bruce Springsteen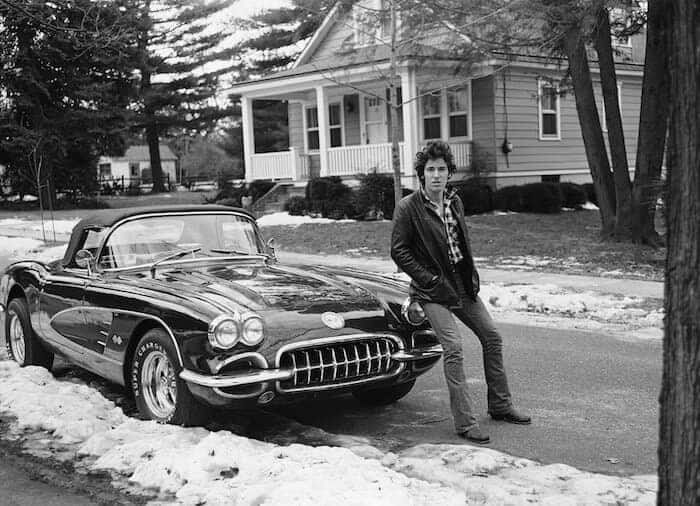 This epic photo "CORVETTE WINTER" by Frank Stefanko captures rock star Bruce Springsteen sitting on his 1960 Corvette with Cragar wheels. Bruce bought this Corvette after the success of his third album, "Born to Run."
4. George Clooney
George Clooney recently got his hands on the 1959 Chevrolet Corvette, owned by his dad. The Corvette has a trendy appearance, chrome finished exteriors, and double headlamps.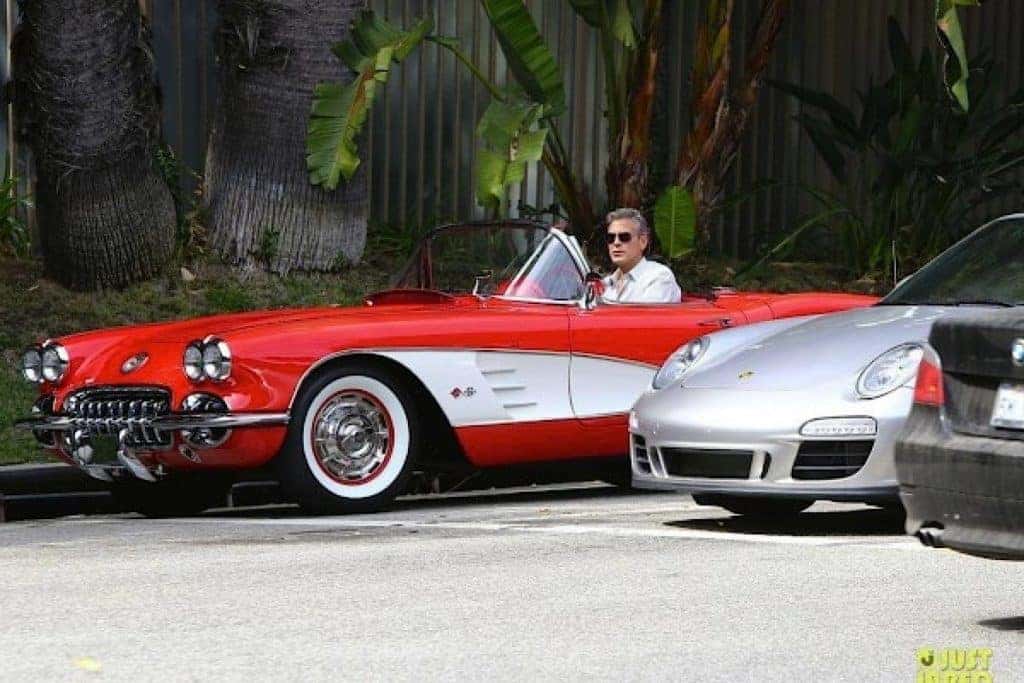 Hollywood LOVES Corvettes; what about you? Browse for your favorite car at Dan Cummins, Chevy dealer in Lexington, KY.
5. Sir Paul McCartney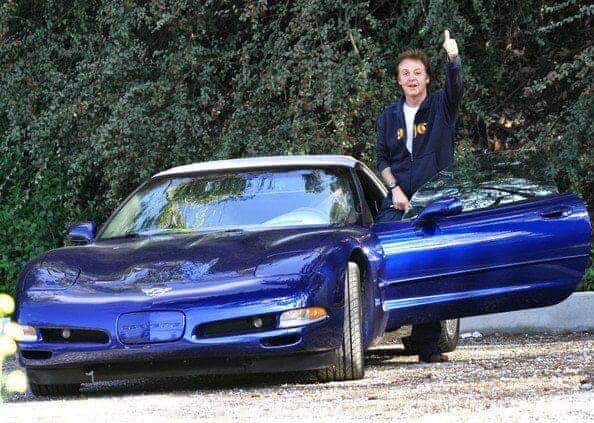 Image[/caption]
Looking dapper in casual wear, the legendary Beatles member Sir Paul McCartney frequently roams in his Blue C5 Corvette convertible whenever he is in the US.
---
"There is no doubt that Chevy cars have a fascination for older and younger generations alike."
---
6. Nick Jonas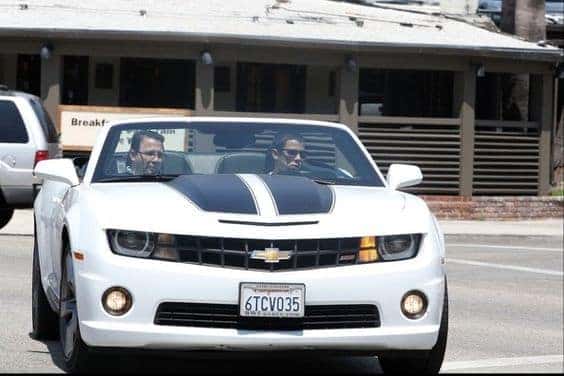 Image[/caption]
Nick Jonas is seen in the modern muscle car C5 Chevy Camaro SS at several events. This upgraded version sports a 5.9L turbo V8 engine and produces 425 horsepower allowing for excellent handling.
7. Lady Gaga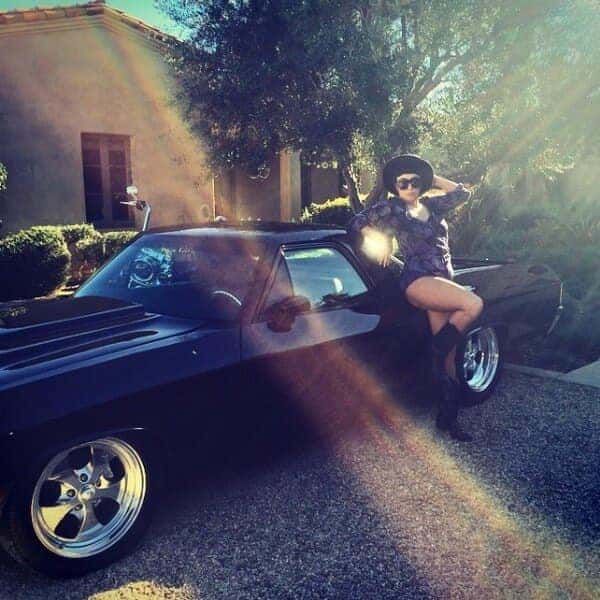 Popstar Lady Gaga's vintage Chevrolet El Camino coupé has been restored with modern parts. It gets bigger wheels and features, and a black finish.
8. Channing Tatum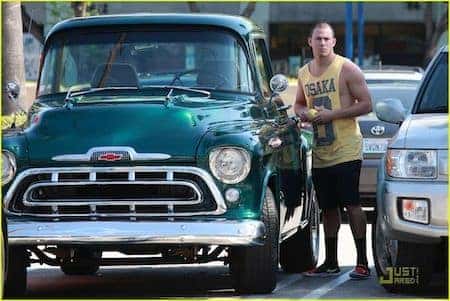 Hollywood's leading man Channing Tatum is a bonafide lover of awesome Chevy trucks. He drives a rugged Chevy 3100 truck and looks the part of an action star even in real life.
Go offroading with amazing Chevy trucks for sale at Dan Cummins; order today!
9. Dwayne "The Rock" Johnson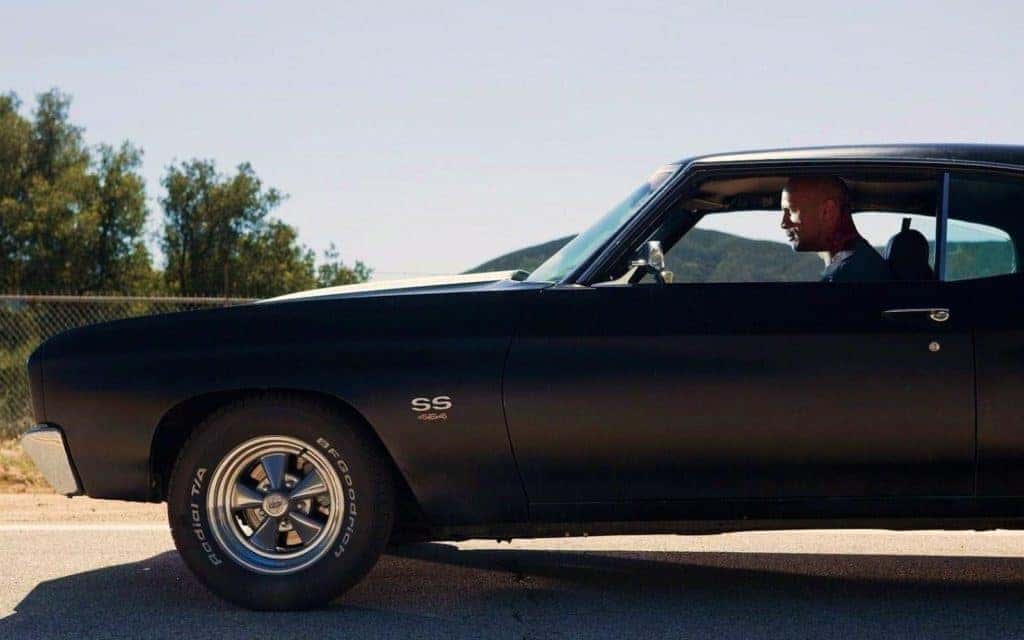 The Fast and the Furious star and wrestler has the pleasure of owning a fabulous 1971 Chevy Chevelle. One of the finest muscle cars, being driven by the Rock, is a sight to behold!
10. Sylvester Stallone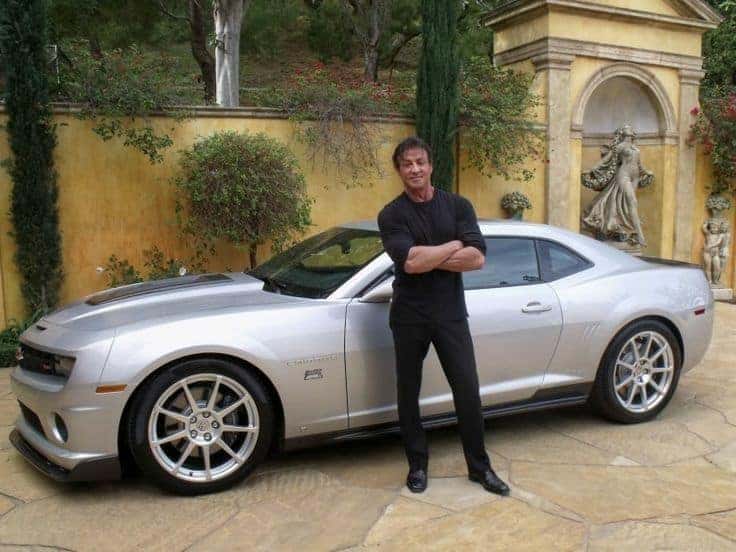 When his colleagues are becoming proud owners of the mighty Chevy, how can Sylvester Stallone be left behind? The Chevy Camaro earned a role in the Transformers franchise set the tone for the futuristic automotive design, a 650 horsepower, and a supercharged V8 engine.
11. Arnold Schwarzenegger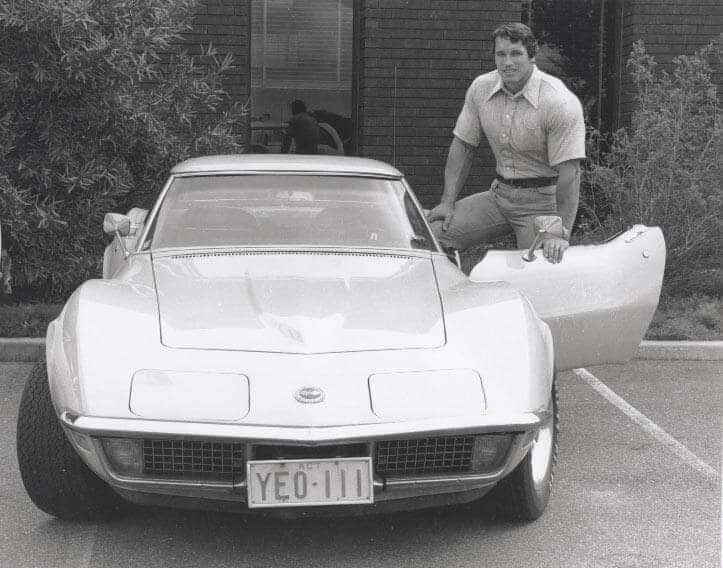 Speaking of muscle, have you laid eyes on this iconic 1970s pose of the Terminator? He seems to be taking his C3 Corvette pretty seriously.
---
"Chevy trucks have a lot to offer, and modifications amplify their performance."
---
12. Cindy Crawford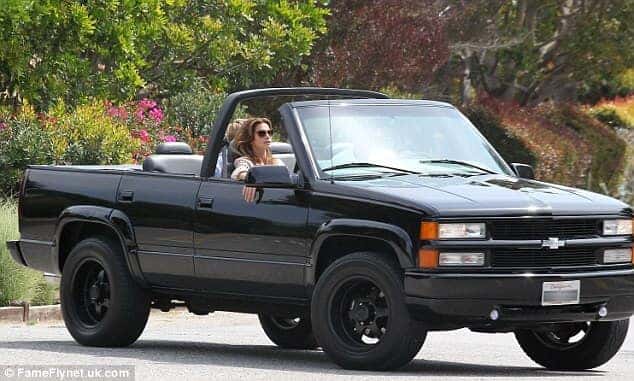 Supermodels look delicate, but secretly, they love massive trucks that can haul heavy loads. For Cindy Crawford, spending quality family time means jumping into her custom-made Chevrolet Silveradoconvertible pickup truck and enjoying a sunny day.
Feel the throttle – buy a new Silverado for sale at our dealership in Lexington.
13. Ben Affleck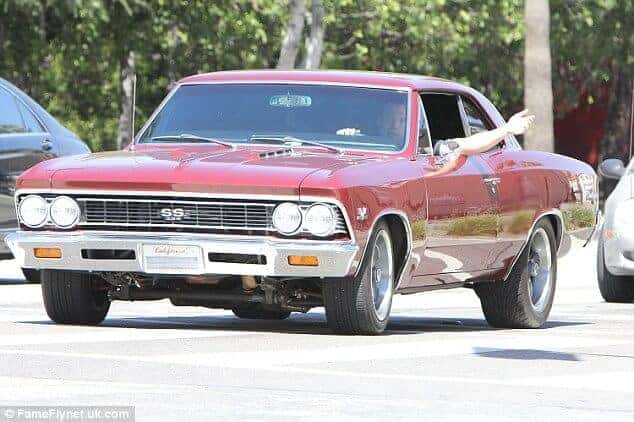 Driving around in this first-generation Chevelle SS is a weekend passion for Ben Affleck. Powered by a 6.5L V8 engine and 360 horsepower, this 1966 Chevelle is a thing of pride to its owner.
14. Mathew McConaughey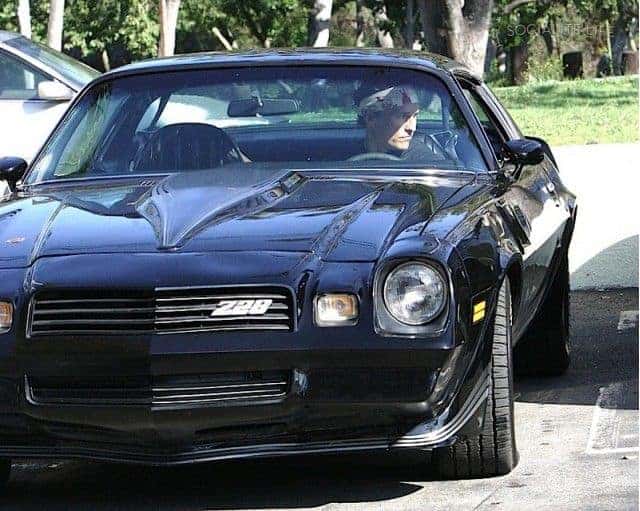 Mathew McConaughey's 40th birthday gift was the sleek Z28 vintage Camaro, which was his dream car in his teen years. Mathew is a self-proclaimed Chevy enthusiast and takes this baby for a spin whenever he can.
Which car did you love while growing up? If budget is a concern, we have affordable used cars in Lexington, KY; check them out!
15. Billy Gibbons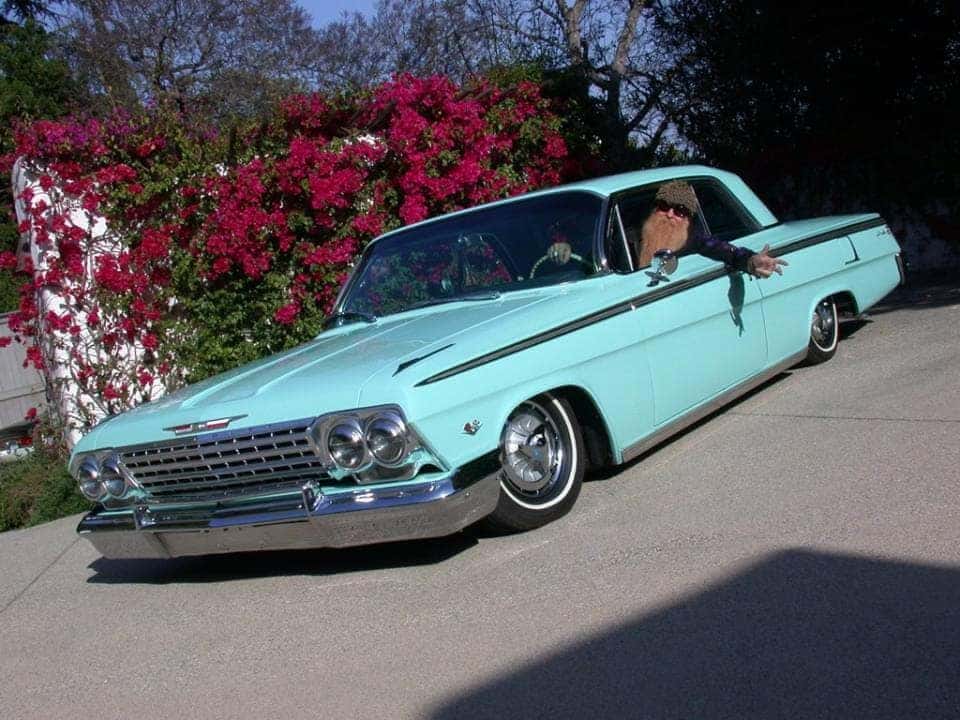 ZZ Top's Billy Gibbons owns the 1962 Chevrolet Impala, also called Slampala. With auto modification from SoCal Speed Shop, Gibbons got that "extra something" that he felt it needed.
Call Dan Cummins for the Best Used Cars in Lexington, KY
Dan Cummins is your trusted Chevy dealer in Lexington, KY. Speak to our staff today and find the Chevy car or truck that fits your needs. Contact online or call us at 859- 987-4345 today!

15 Iconic Photos of Hollywood Biggies Showing Off Their Chevys | Dan Cummins Chevrolet & Buick – Lexington, KY