The 2020 Chevy Corvette Stingray Just About Booked Up. So What Else Can You Do?
Did you hear the news that the 2020 Chevy Corvette Stingray is selling out quickly for the first year's production run? Check out Corvette for sale in KY before it goes off the lot.
Without even hitting the market yet, the first year of production is close to being sold out. It is unknown how many online reservations are placed or how many actual 2020 Chevy Corvettes will be manufactured and sold, but time is running short for claiming one for yourself.
But, don't worry, there are used Corvettes for sale in KY that will make you proud until you can get your hands on the steering wheel of the new Stingray.
If you haven't driven a Grand Sport or ZR1 model Corvette, now is the time to get in on the action.
Check out options that are immediately available here:
2019 Chevy Corvette Grand Sport
The Chevrolet Grand Sport is popular for having street-friendly power, excellent handling, and some upgraded technology. The Grand Sport rules in the Corvette world. The 2019 model is the seventh generation of the Grand Sport and borrows the driveline of the Corvette Stingray.
Some of the in-demand features include:
Heads up display
2LT interior trim seats
Chrome Badge Package
Rear opening hood
Advanced Bose audio system
---
"Chevrolet Corvette Grand Sport has a powerful performance and the latest technology features."
---
2017 Chevy Corvette Grand Sport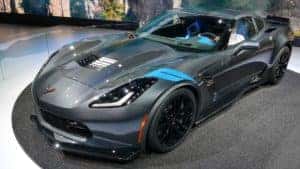 Opting for a used Corvette is the perfect way to drive a Corvette while waiting for the 2020 Stingrays to become available.
The 2017 Grand Sport comes with the ground effects package and many of the other features you have come to expect from the Grand Sport including:
XM Radio
MyLink
Removable glass
Leather sport bucket seats
Navigation
Rear vision camera
Available at a more affordable price, the 2017 Chevy Corvette Grand Sport is a head-turner that will get lots of attention. So, visit your nearest dealer to check out the range of Corvette for sale in KY.
2016 Chevy Corvette Stingray Z51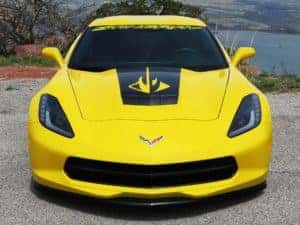 The Corvette Stingray with Z51 package is another way to satisfy your need for classic speed while you wait for the 2020 Chevy Corvette Stingray to hit the streets.
The Stingray Corvette for sale Lexington, KY provides many of the options you are looking forward to in the new model Stingray, but at a much lower price point. Some of the features include:
Multiple driving modes
Magnetic ride control
MyLink AM-FM-XM-Bluetooth full-color touch screen infotainment center
Heads up display
---
"The Corvette Stingray with Z51 package will serve your need for speed with excellent features."
---
2010 Chevrolet Corvette ZR1
This ultimate Chevy Corvette is known for having a carbon-fiber roof, chin spoiler, and a few other clues that will tip a Corvette enthusiast off to the power that lies under the hood. An upgraded suspension with softer springs allows for improved handling in this model Corvette.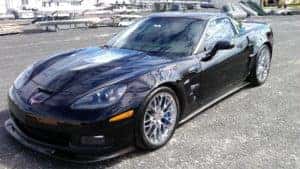 While waiting for the 2020 Chevy Corvette Stingray to be released, own the roads with the ZR1. After all, this is the vehicle that gave the 2010 Porsche 911 Turbo a run for its money. A few features to look forward to with the ZR1:
Premium Boss audio system
Bluetooth
carbon fiber exterior components
Although purchasing the 2020 Chevy Corvette Stingray has been on your mind since you first saw the prototype, it is nearly booked up and the chances of buying a new one this year are declining. Chevy Corvettes are classic and now is a great time to try a used Corvette for sale in KY while you wait for your chance at a Stingray. Each model Corvette that has been released since 1953 when the first Corvette was produced is unique and special in its own way.
Dan Cummins is the Dealer to Buy a Corvette for Sale in KY
For any Corvette purchase, head over to Dan Cummins Chevrolet Buick today! We offer a wide selection of new and used cars for all your needs! Be at ease when purchasing a vehicle from us! We have a smooth and easy process for all your vehicle needs! Call us today at (859) 987-4345.

The 2020 Chevy Corvette Stingray Just About Booked Up. So What Else Can You Do?| Dan Cummins Chevrolet & Buick – Lexington, KY